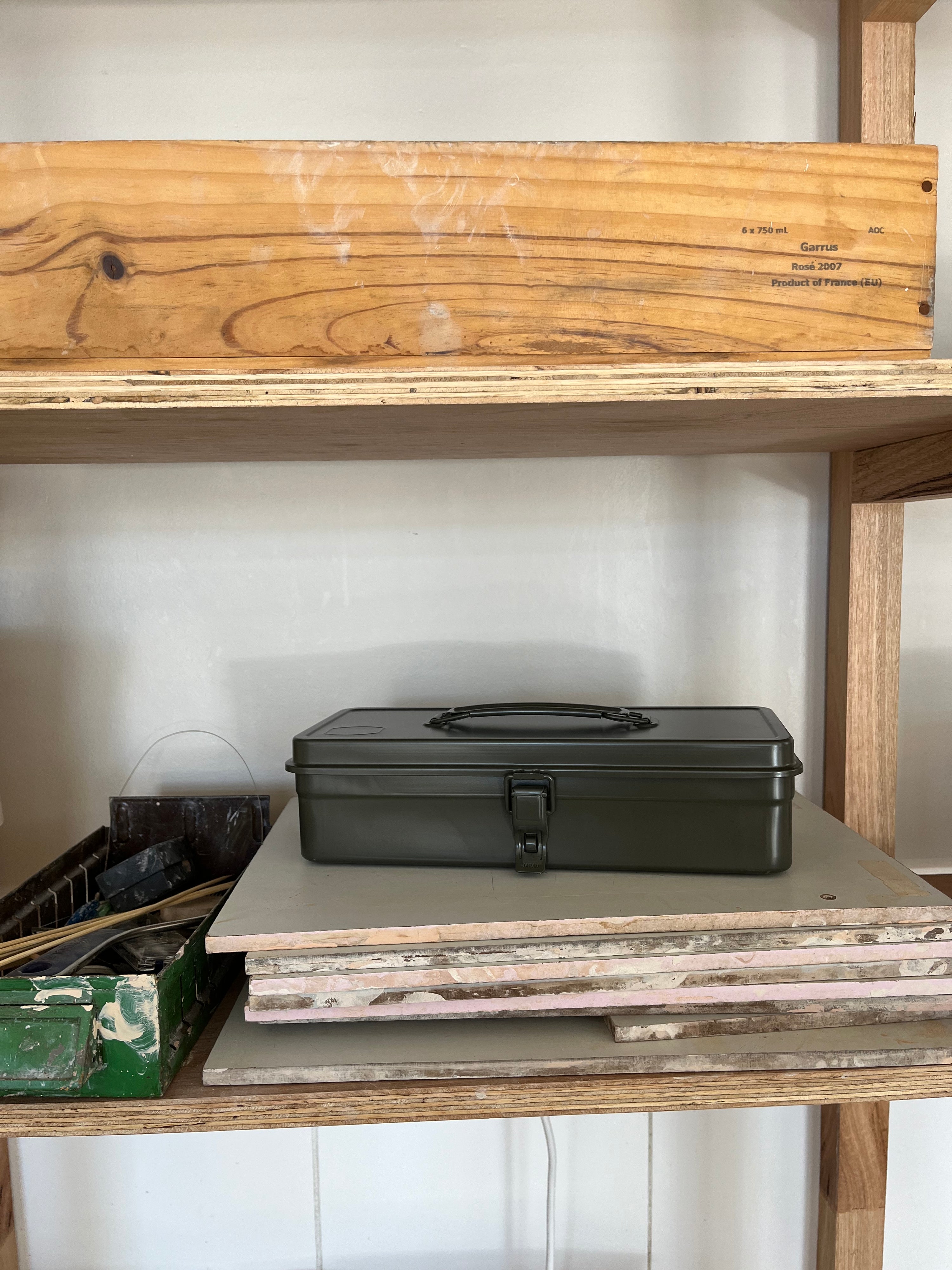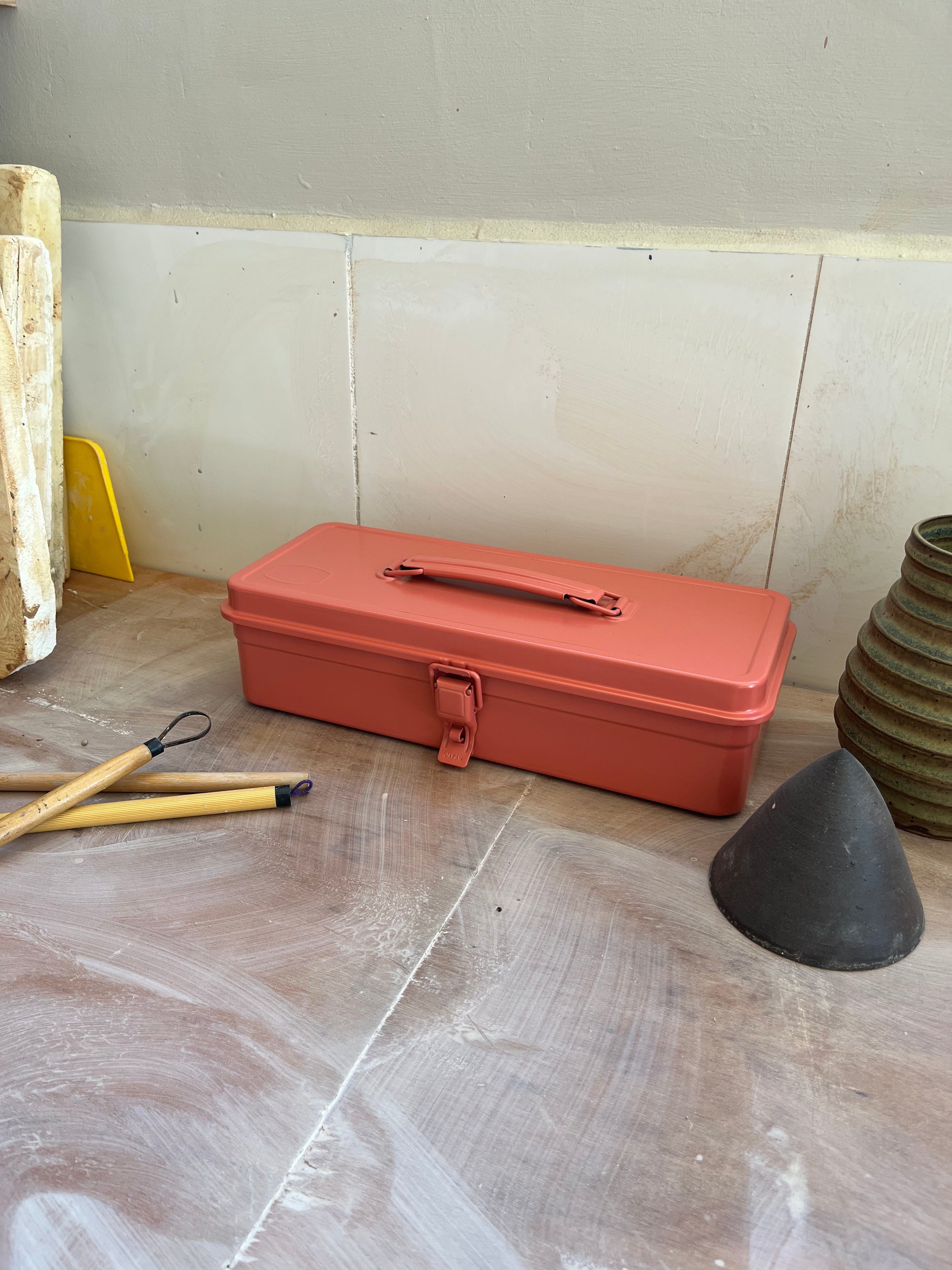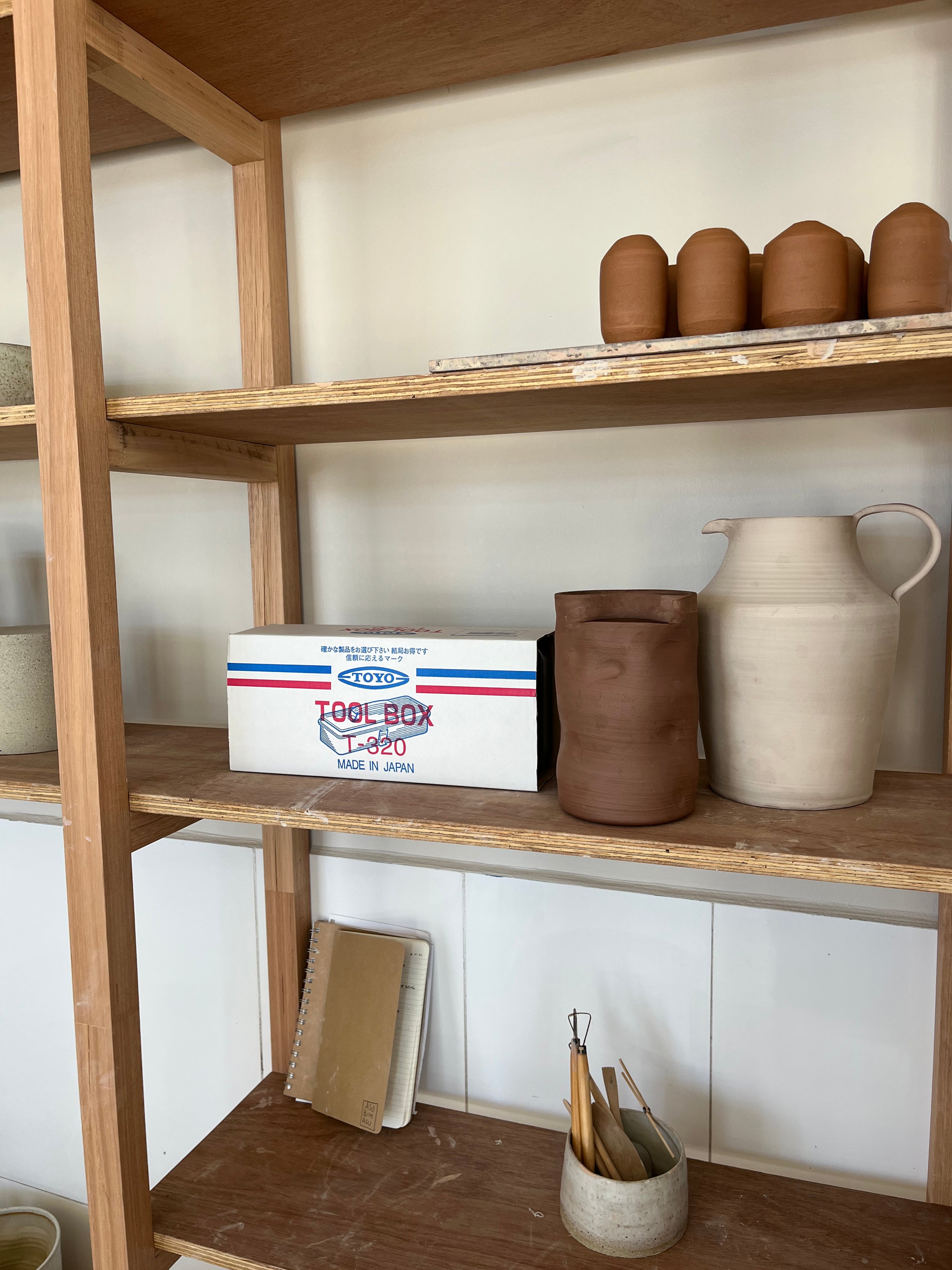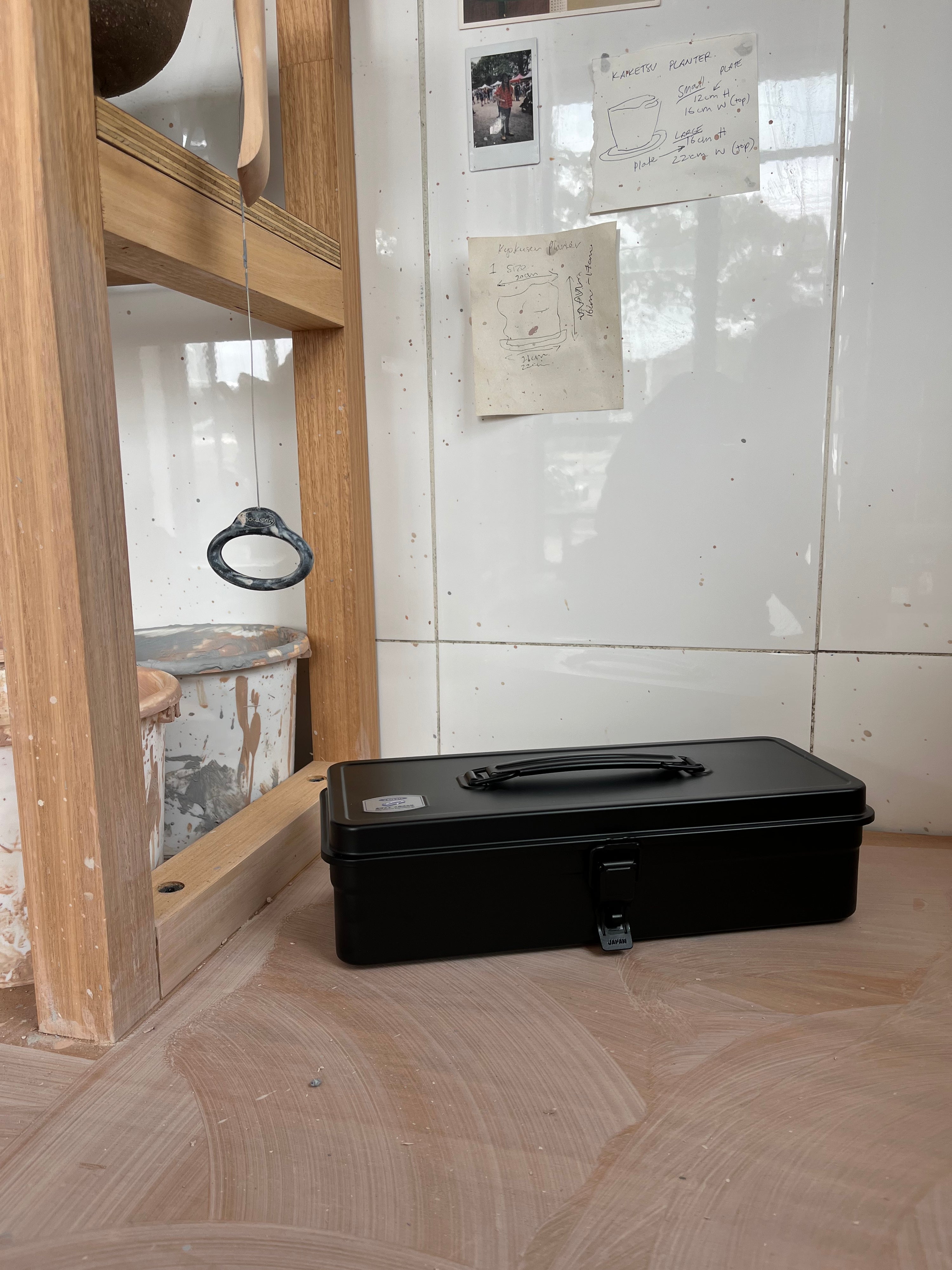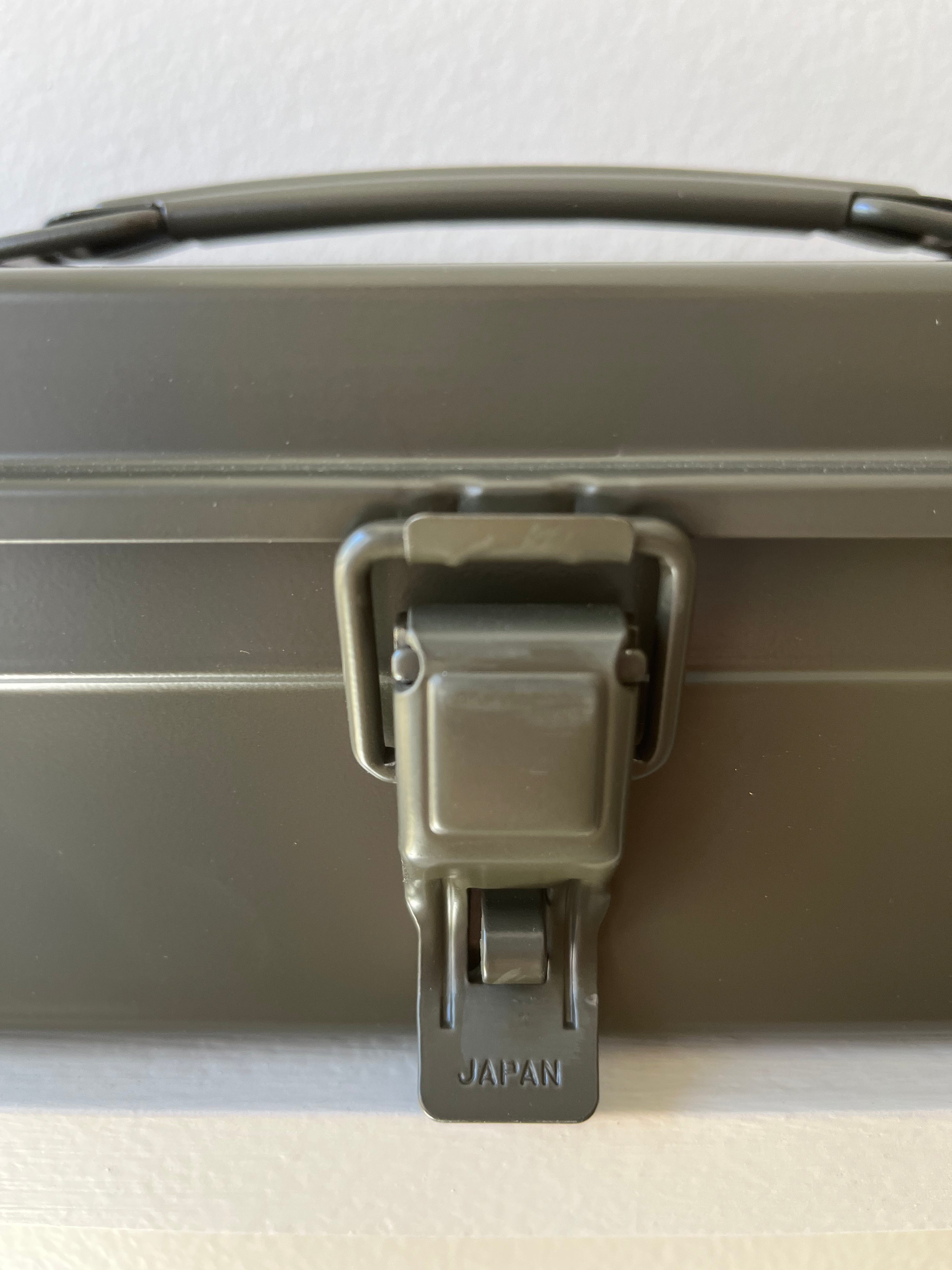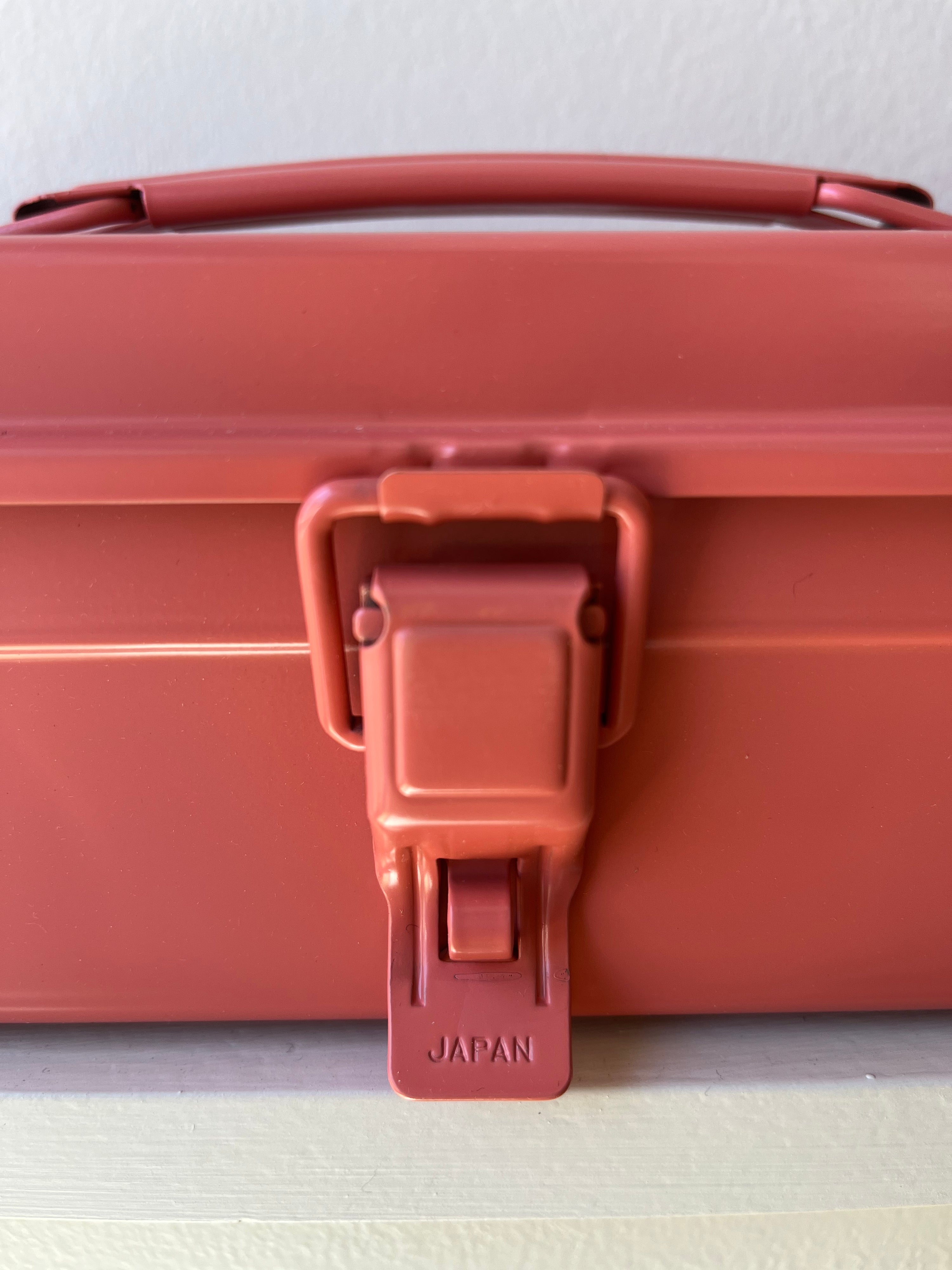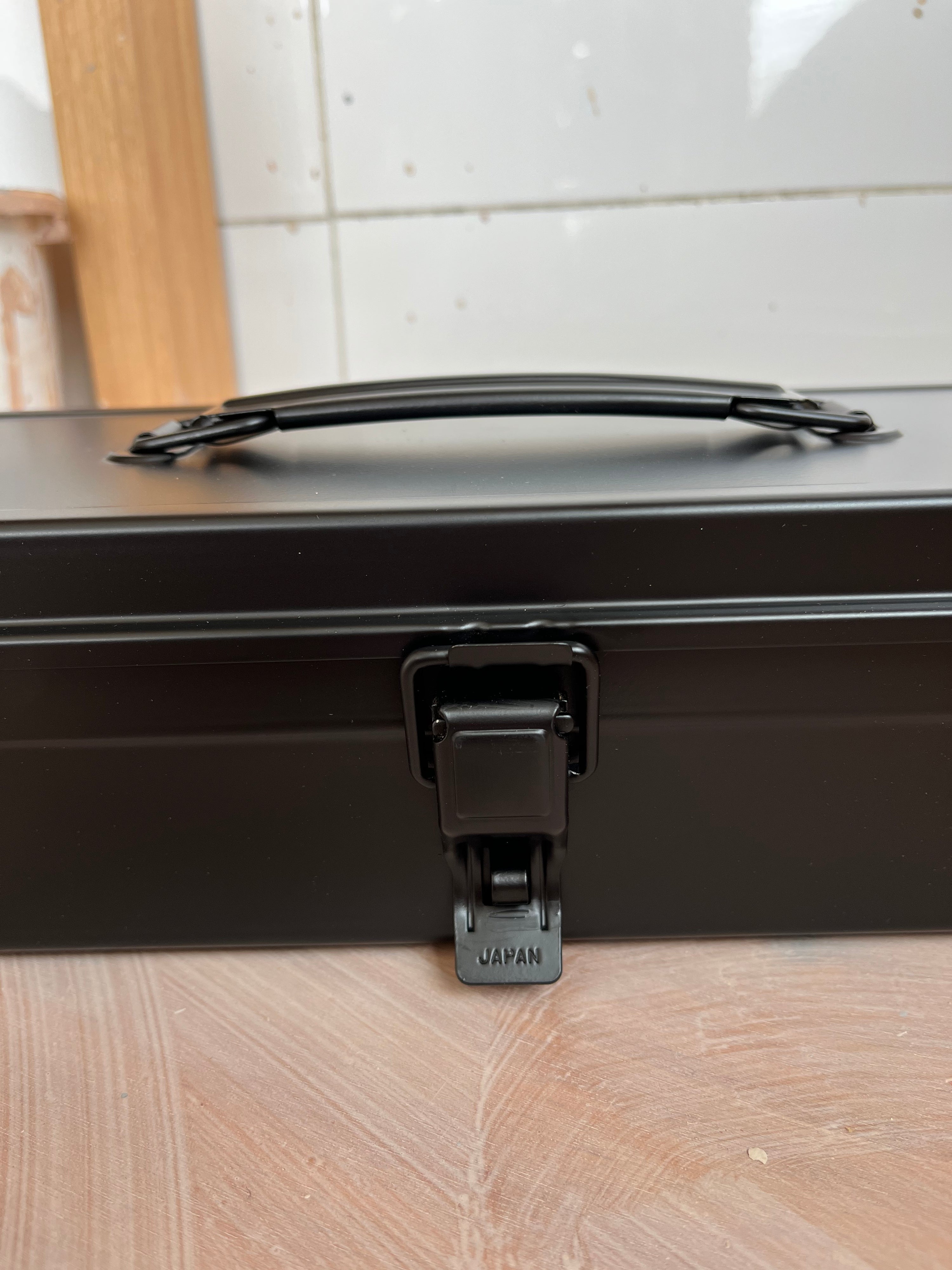 Toyo Japanese Toolbox 32cm
Toyo toolbox

The perfect storage solution for any creative, storing the tools of your trade. Whether you're a painter, florist, ceramic artist or beautition. This functional & cute toolbox will keep your workspace easy on the go & tidy in your workshop.
In 1969, Toyo Steel manufactured the world's first seamless steel toolbox. 
Ever since, Toyo Steel continue to manufacture their toolboxes from the town of Osaka, Japan. Each piece is designed to be simple, sturdy, rugged and yet beautiful, with a classic Japanese attention to detail.
Toyo's trunk-type toolbox is a beautiful intersection of form and function. Flat-topped with a comfortable rounded handle, it latches securely and can be locked shut with a 4mm padlock.
External size: 333x137x96.5mm
Internal size: 311x115x66mm
All-steel construction
Weight: 1kg
Made in Osaka
Toyo Japanese Toolbox 32cm