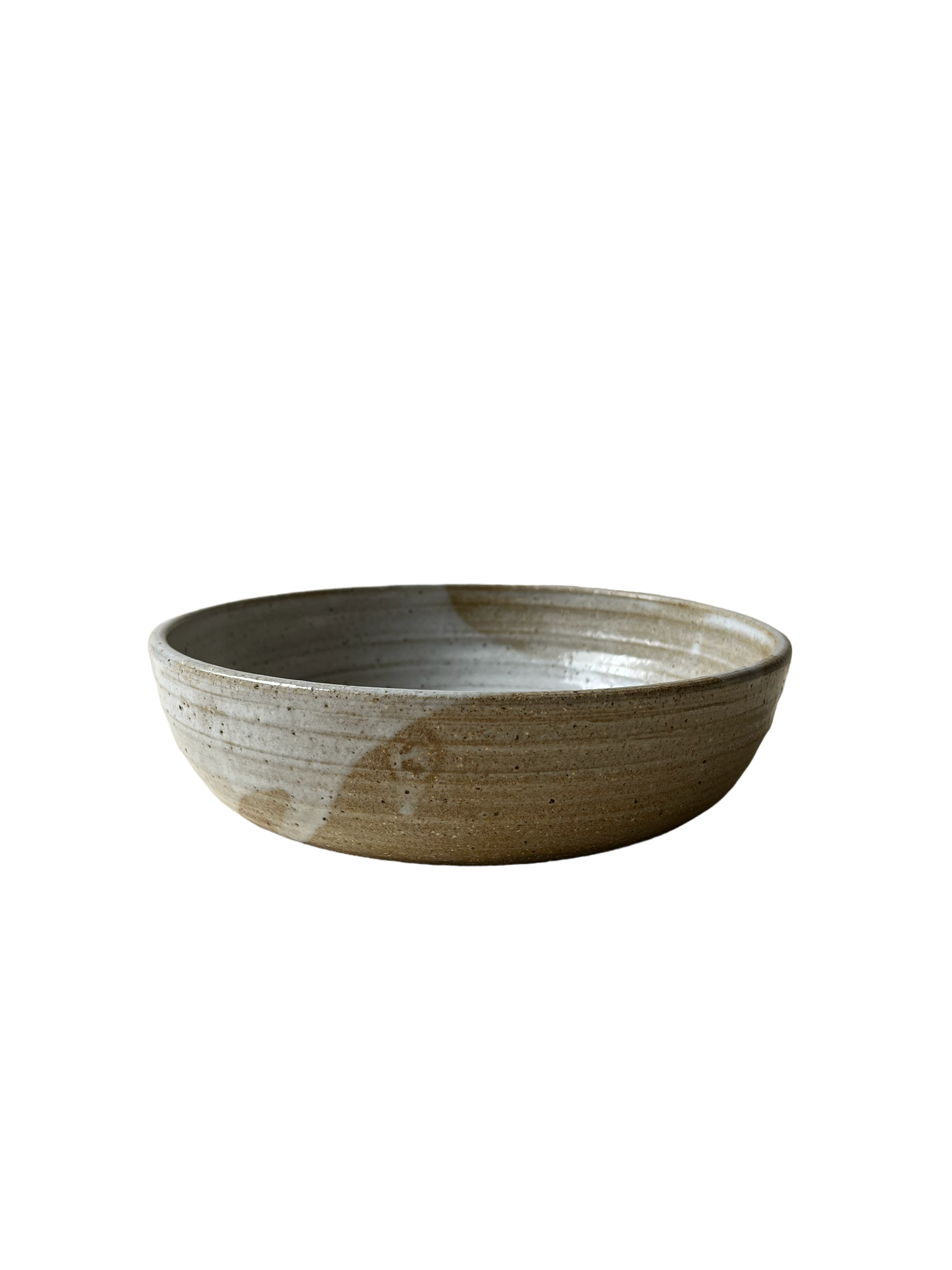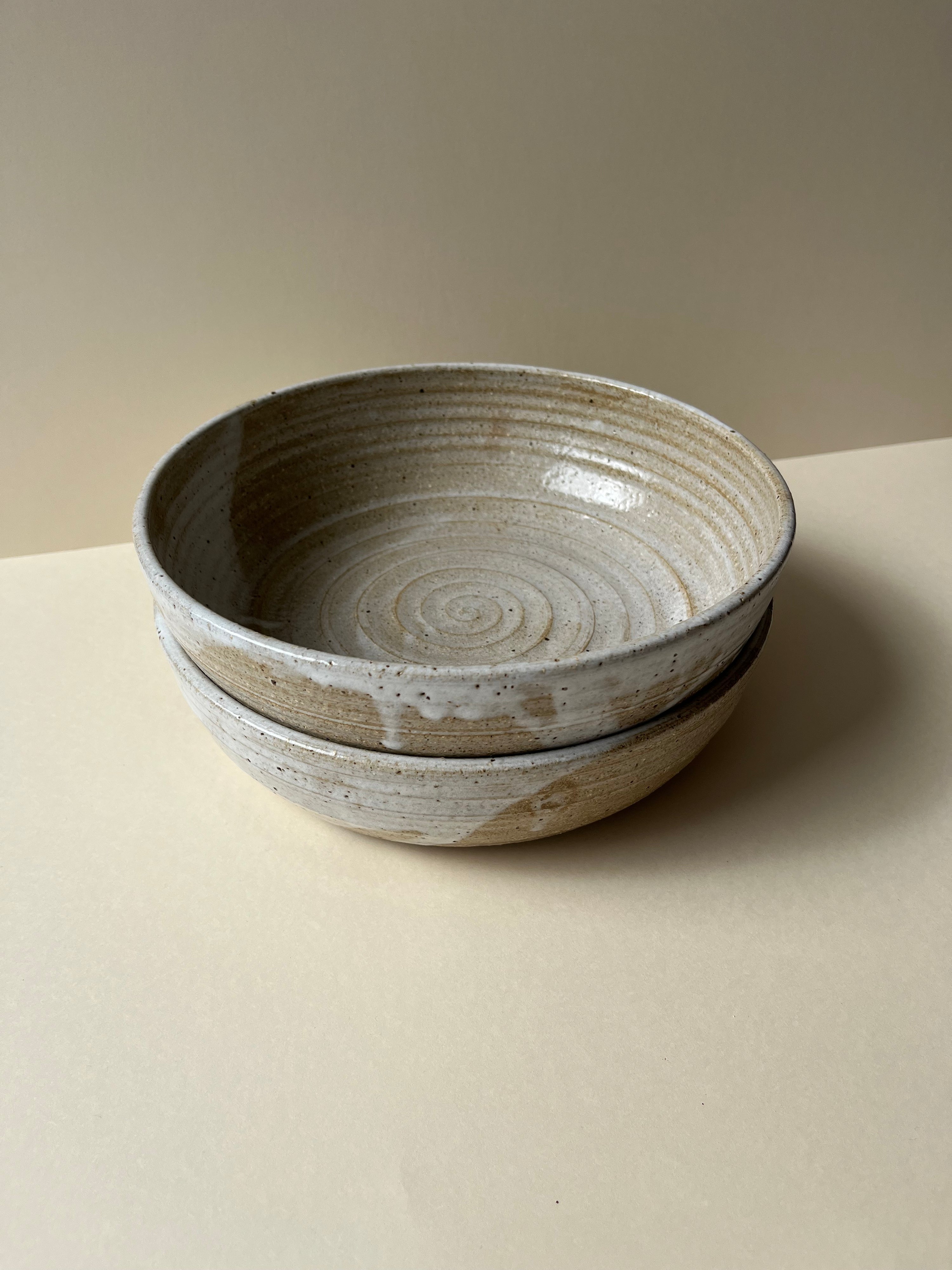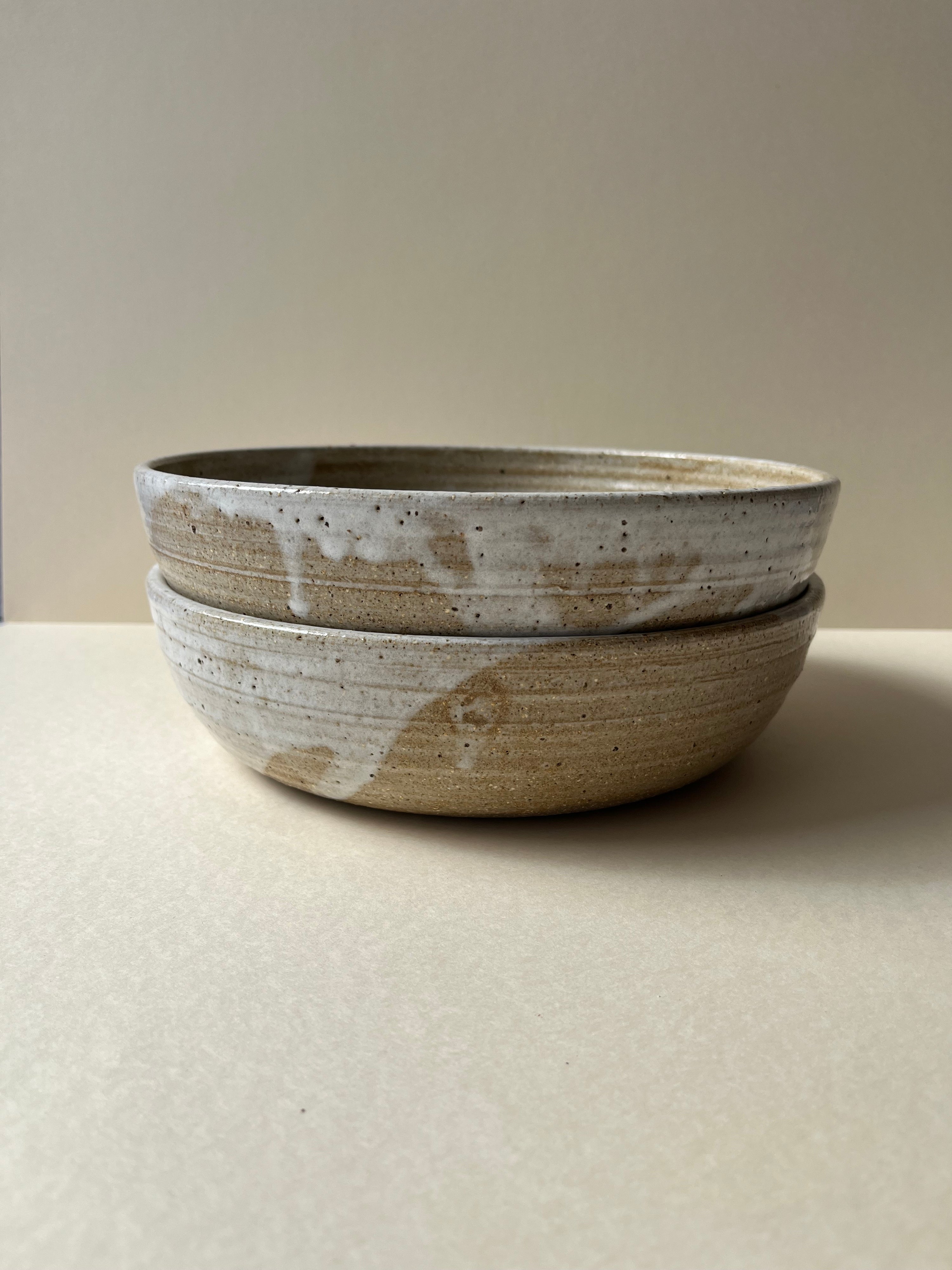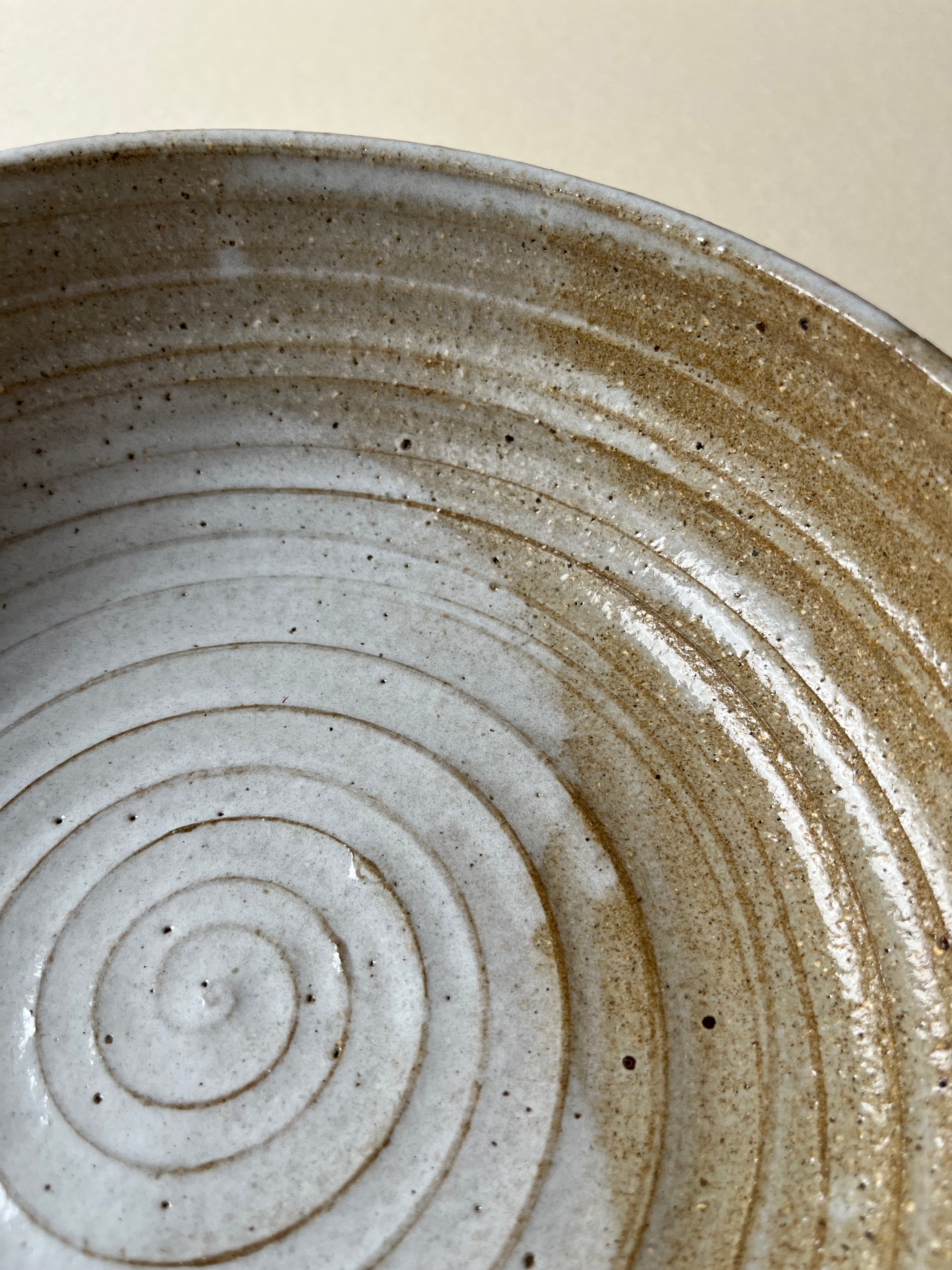 Thrown Lines Serving Bowl in Oatmeal
Description
Dimensions
Care Instructions
This beautiful serving bowl is a medium size. The perfect versatile salad or fruit bowl, that will make a statement and elevate your everyday. A thoughtful gift for those who like to host.

*Please note as each Asobimasu vessel is made by hand, please allow for a some variance in size and form, approx +/- 1cm from the listed dimensions. The beauty of the firing and glazing process means each piece will have it's own unique surface finish and colour and may vary slightly from image shown.
Dimensions approx. 23cm across x 7cm high*
Each Asobimasu piece is made by hand, with a custom blend of stoneware clay bodies. These pieces are then twice fired, to high stoneware temperatures. Giving them strengthened durability, making them a piece of fine art, practical for everyday use.

Stoneware is a non-porous type of clay that can transfer heat evenly for perfect cooking. Pie dishes & serving ware can be used in the oven for baking, and is a strong durable clay body that can withstand high temperatures. Though please be aware that some foods can leave stains on the pottery when used in this way.

In order not to heat shock your pieces, please ensure the ceramics have cooled to room temperature before placing it in the dishwasher or sink to be washed.

Asobimasu Stoneware pieces can be placed in the dishwasher, though hand-washing is recommended for extending the life-time of each piece, and to avoid chipping the fine rims.
Thrown Lines Serving Bowl in Oatmeal