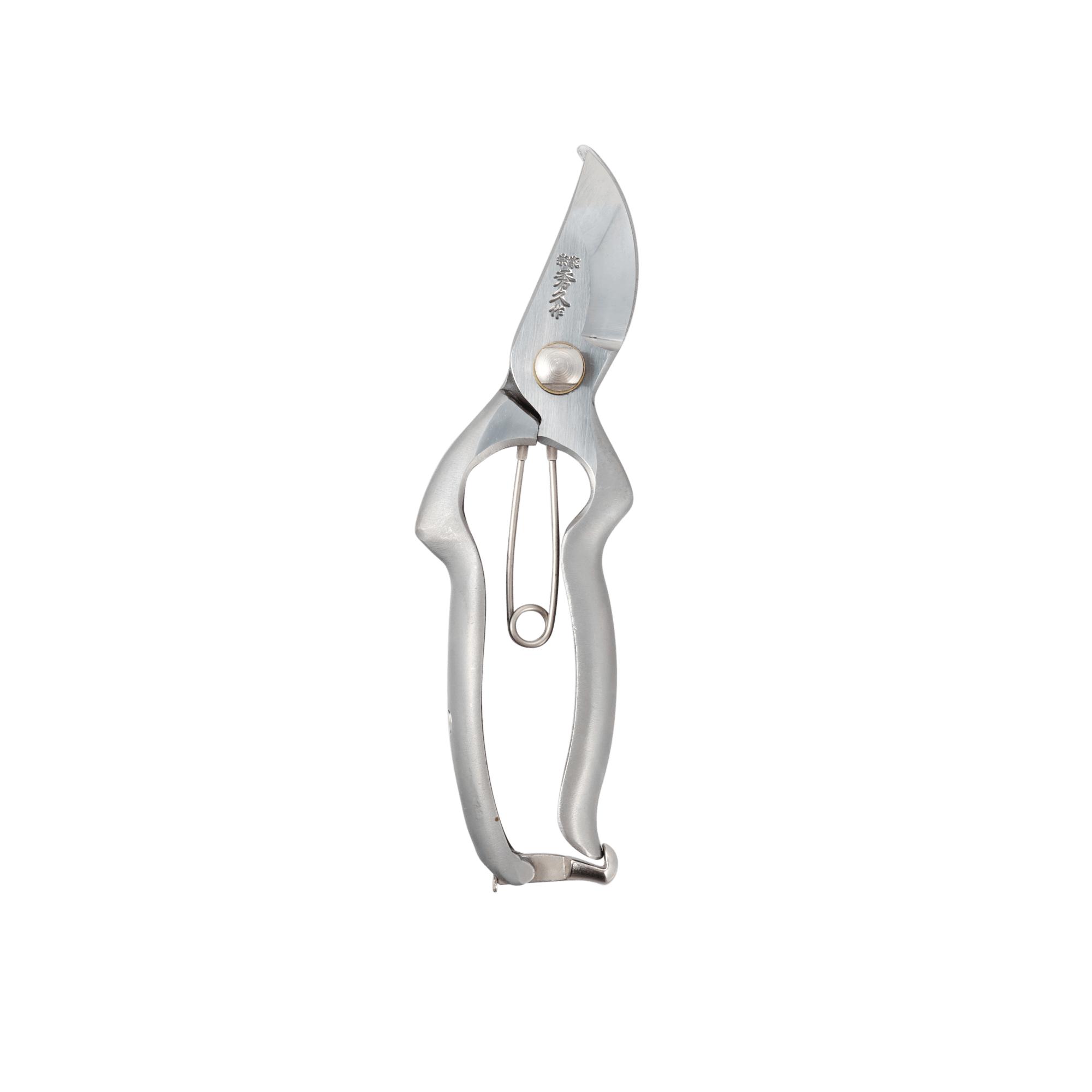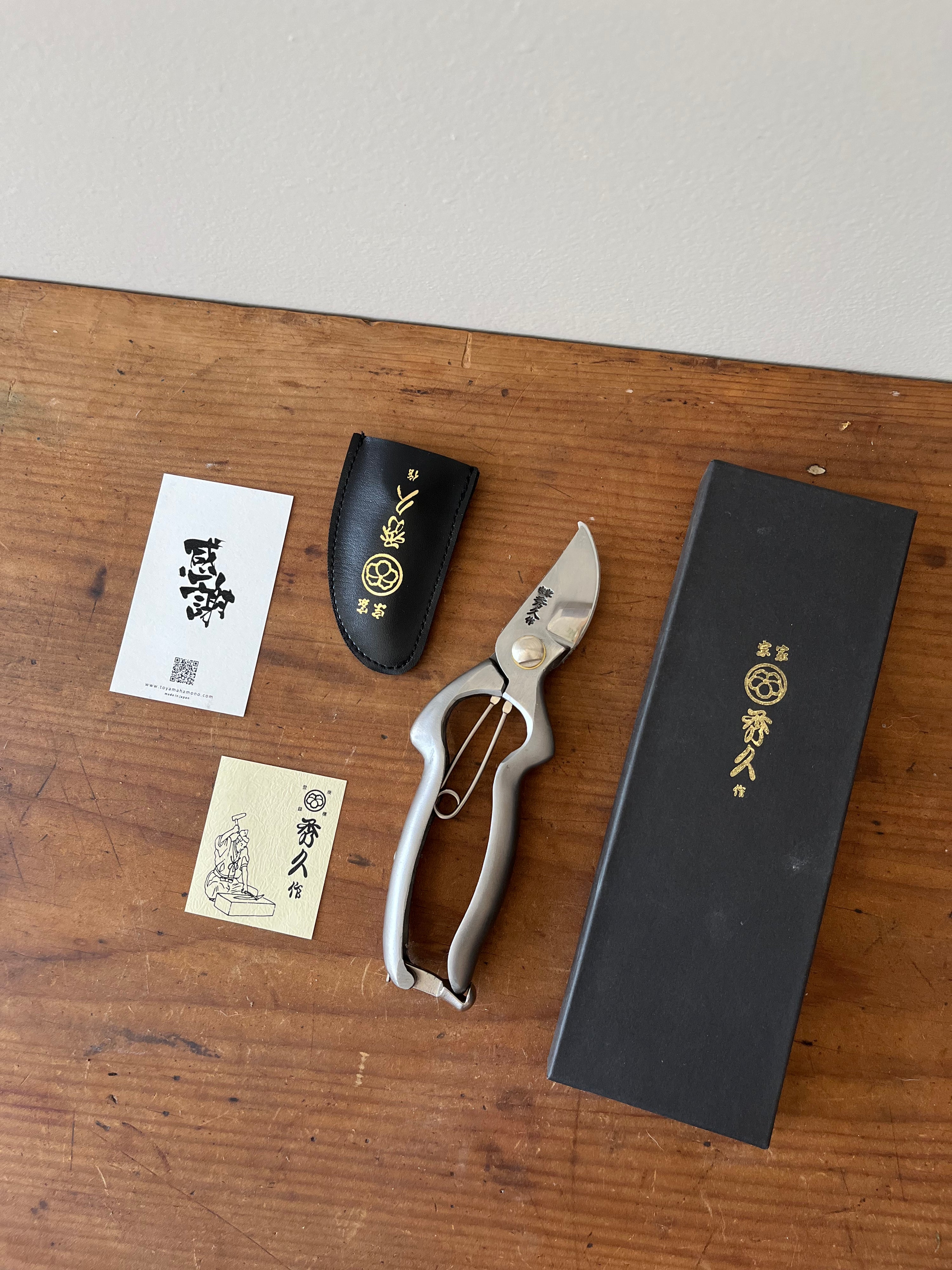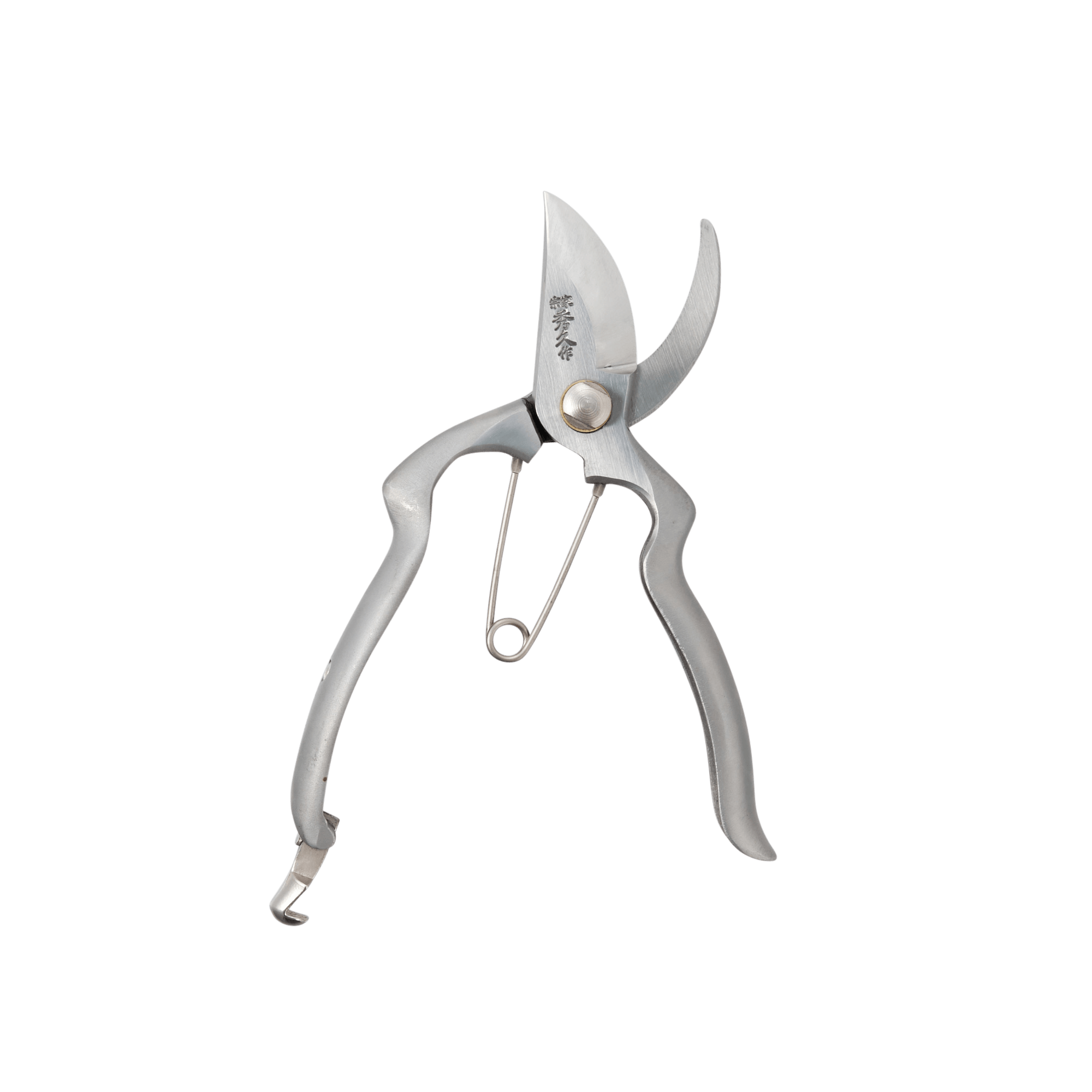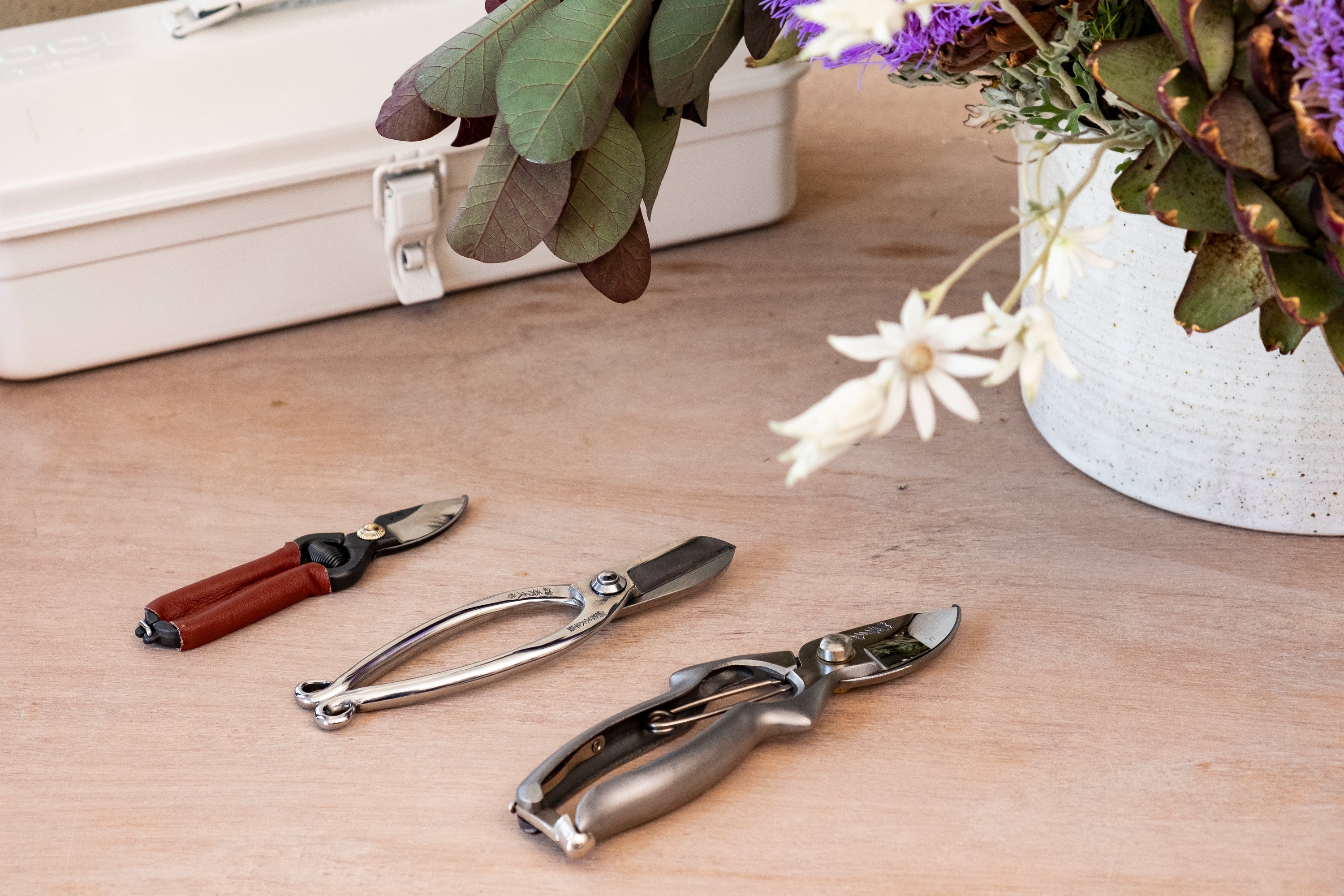 Handmade Stainless Steel Secateurs - 180mm
Description
Dimensions
Care Instructions
Handmade in Japan, these secateurs are designed for general floristry and garden use, ideal for pruning branches, and flowers, as well as house plants and gardening.

The perfect versatile secateur for home & work. Constructed from one full piece of stainless steel makes them hardy and functional for a lifetime of use. Their stainless steel body is resistant to rust and corrosion, retaining fantastic cutting qualities.
Each piece is hand forged and sharpened using traditional methods and has it's own variations and irregularities.
Toyama Hamono have specialised in making pruning shears, snips and secateurs since early 1860's. The handles for these are drop forged and edge is sharpened to a beautiful convex curve. They come boxed with a blade sheath and will make the thoughtful gift for any passionate gardener or florist.
Length: 180mm
Cutting Edge Length: 55mm
Weight: 220g
Material: Japanese Stainless Steels
For best care of this product, keep it clean & dry, stored in the fabric case which comes with the product.

We also advise regular clean & care routines of the Japanese secateur range.

To help with this we advise the use of two products which are stocked in our store.

Yanipika Japanese blade cleaner
This spray clears residue left on the blade and keeps it from tarnishing. Helping your clipper blades move freely, extending the life and function of your favourite tools.

It is a great use for florists who like working with Australian natives & other branches which transfer sap & other thick residues onto tools.

Camelia Oil
We stock this in a 100ml droplet bottle, which will last for years to come. Camelia oil is a light oil, that creates a thin membrane over the surface of the metal & blocks moisture. A traditional method for maintaining carbon steel tools. Use it regularly to improve the life and function of your favourite tools.
Handmade Stainless Steel Secateurs - 180mm