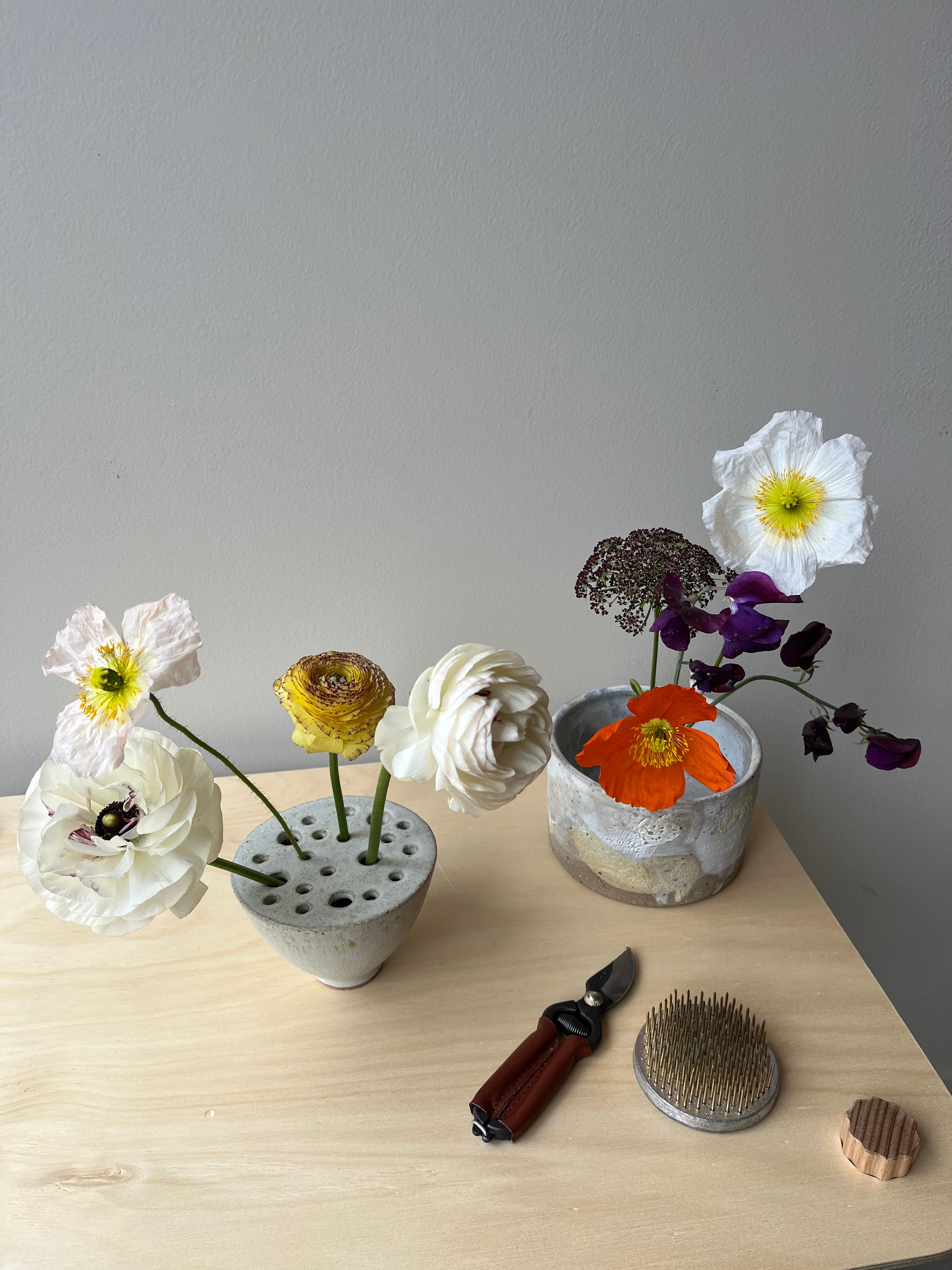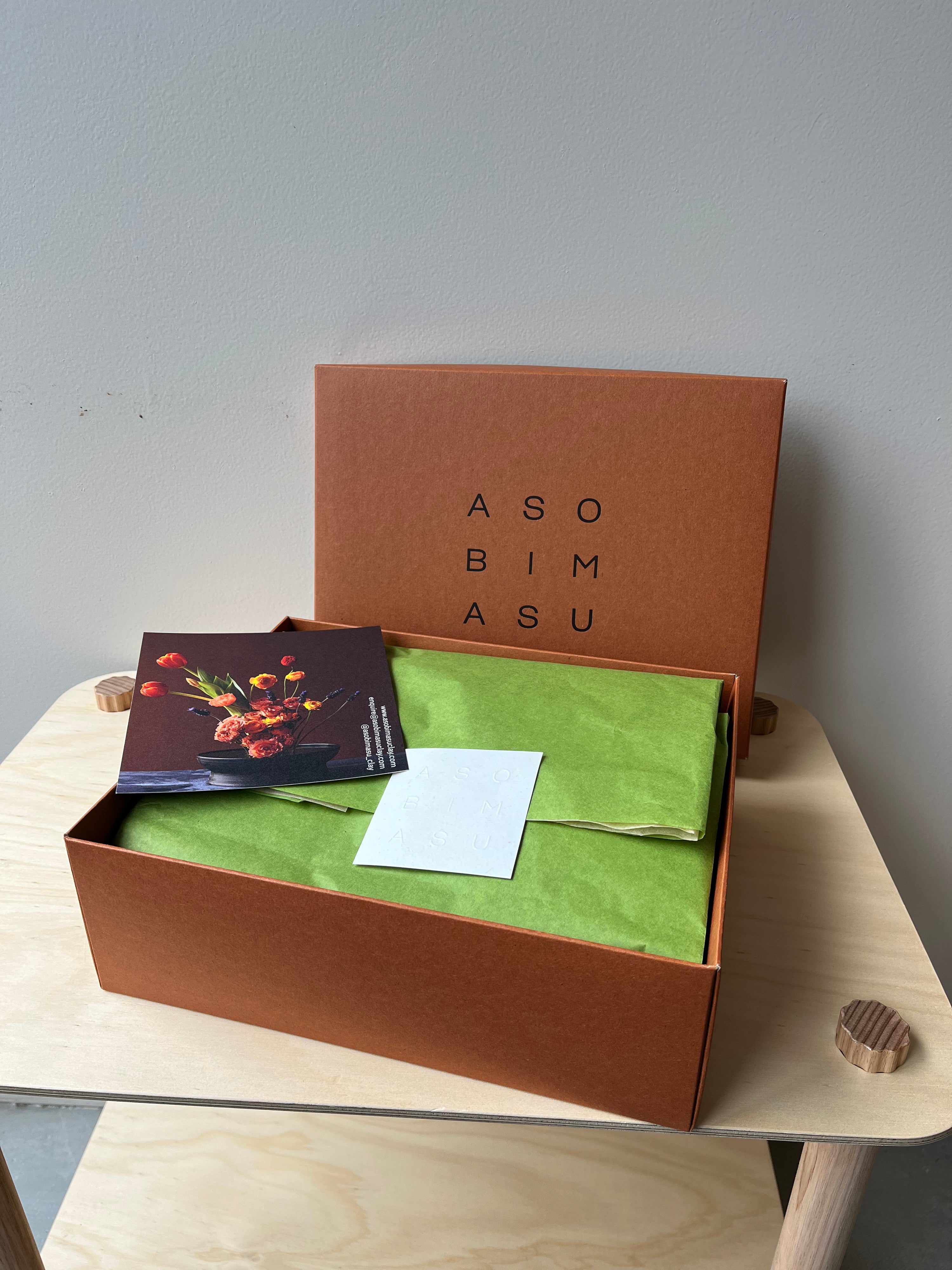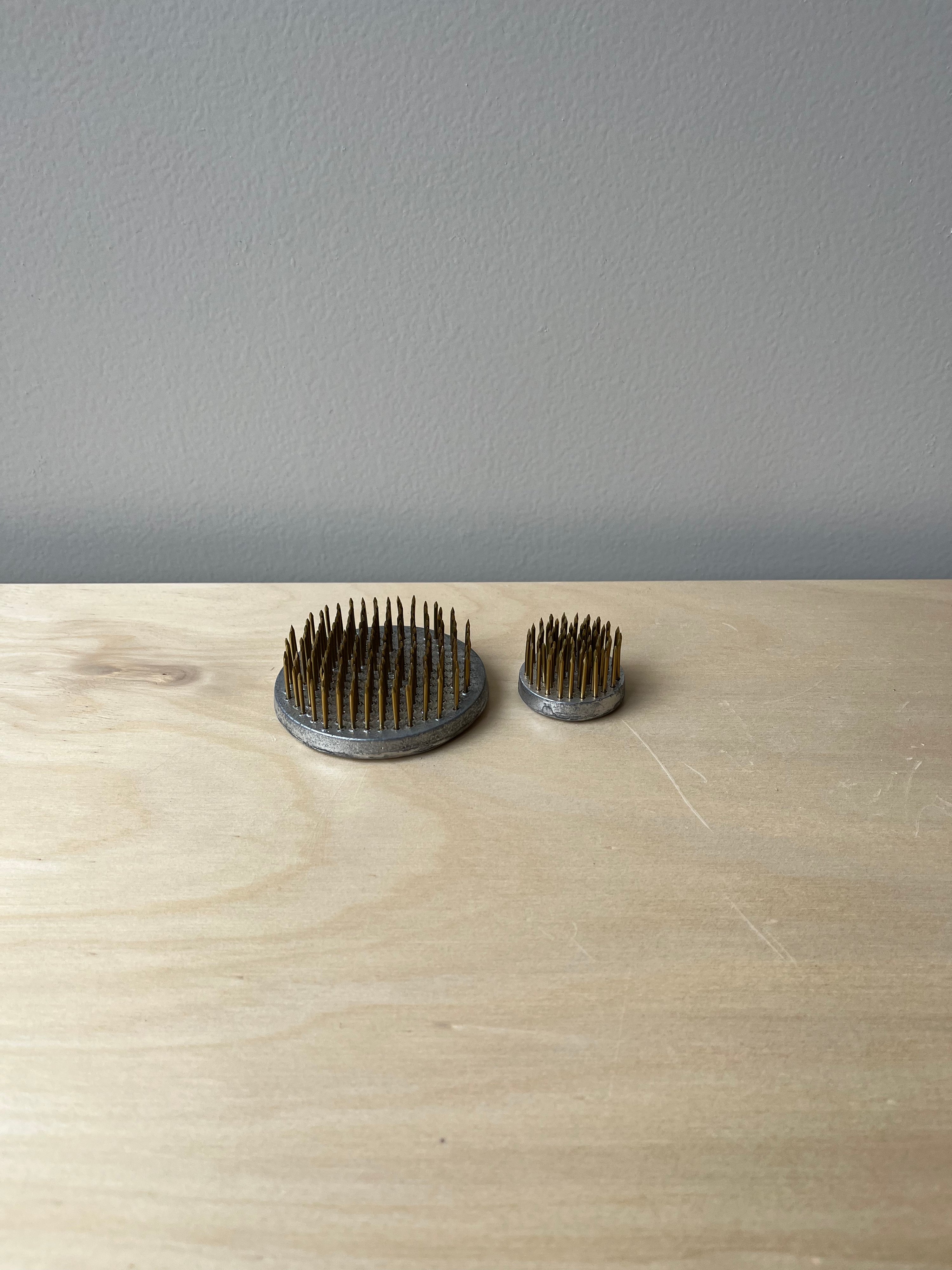 The Ikebana Lover Hamper 
A curated gift set for your flower enthusiast or flower curious. Packaged in an Asobimasu branded gift box, this beautiful set is ready for gifting season.  
Gift Hamper includes:
1 x Lotus Pod Mini
1 x Textured Ikebana Dish
1 x Mini Secateurs - 140mm
1 x Kenzan (7cm Heavy)
1 x Kenzan (3cm Small)
1 x Mystery Mini 
Total value of $322

Add a note at the checkout & we'll hand write it for you. Send your pieces directly to your loved one, or have them arrive at your home ready for the special occasion.
Please note: due to the handmade nature of our items, each ceramic piece may vary slightly from photos. A mystery mini pot will be chosen at random.
Each piece is slightly varied in size, form and glaze.
Lotus Pod Mini: 9.5cm wide x 7cm high.
Textured Ikebana Dish: 13.5cm wide x 7.5cm high

*Please note as each Asobimasu vessel is made by hand, please allow for a some variance in size, approx +/- 1cm from the listed dimensions. The beauty of the firing and glazing process means each piece will have it's own unique surface finish and colour and may vary slightly from image shown.