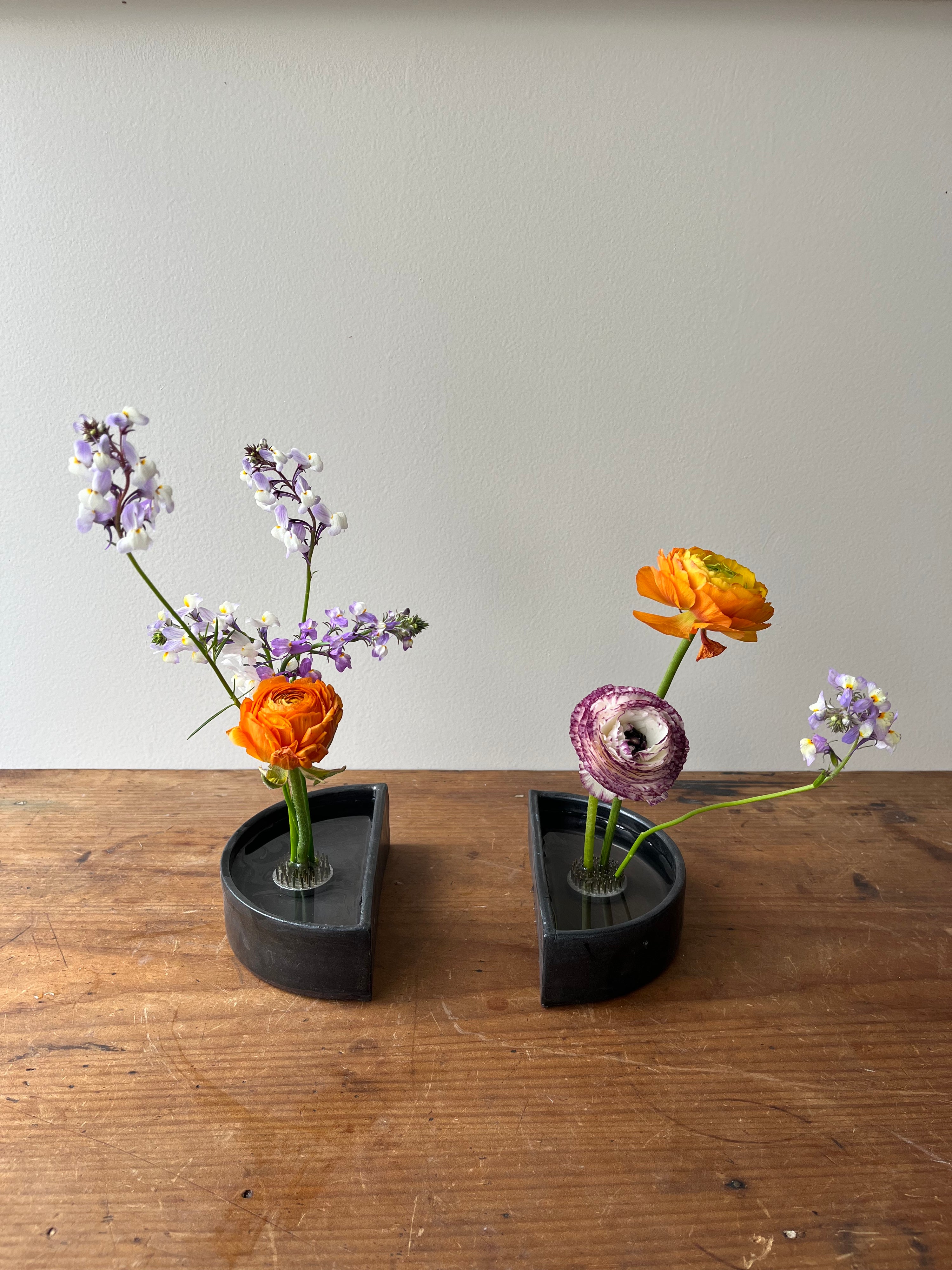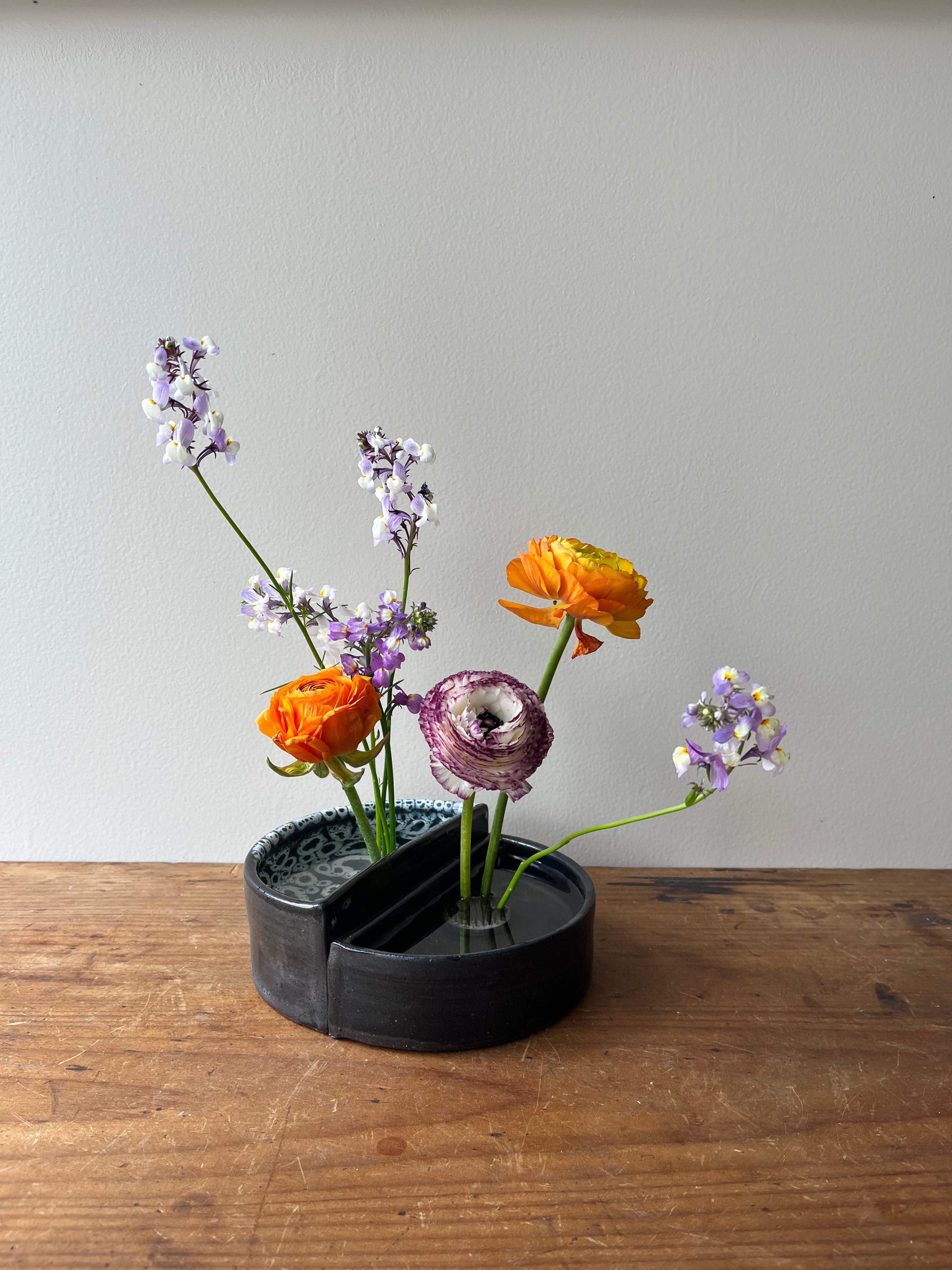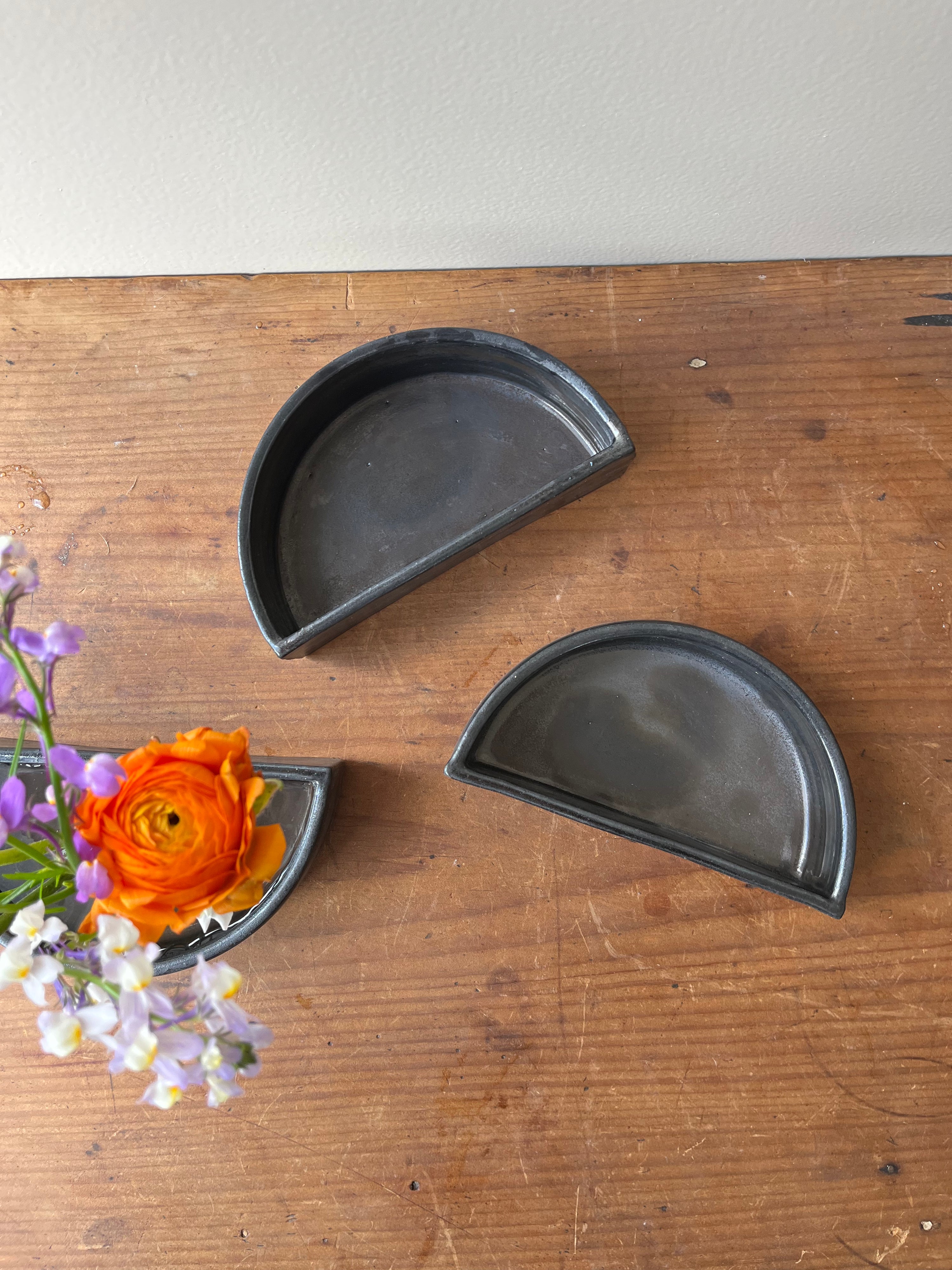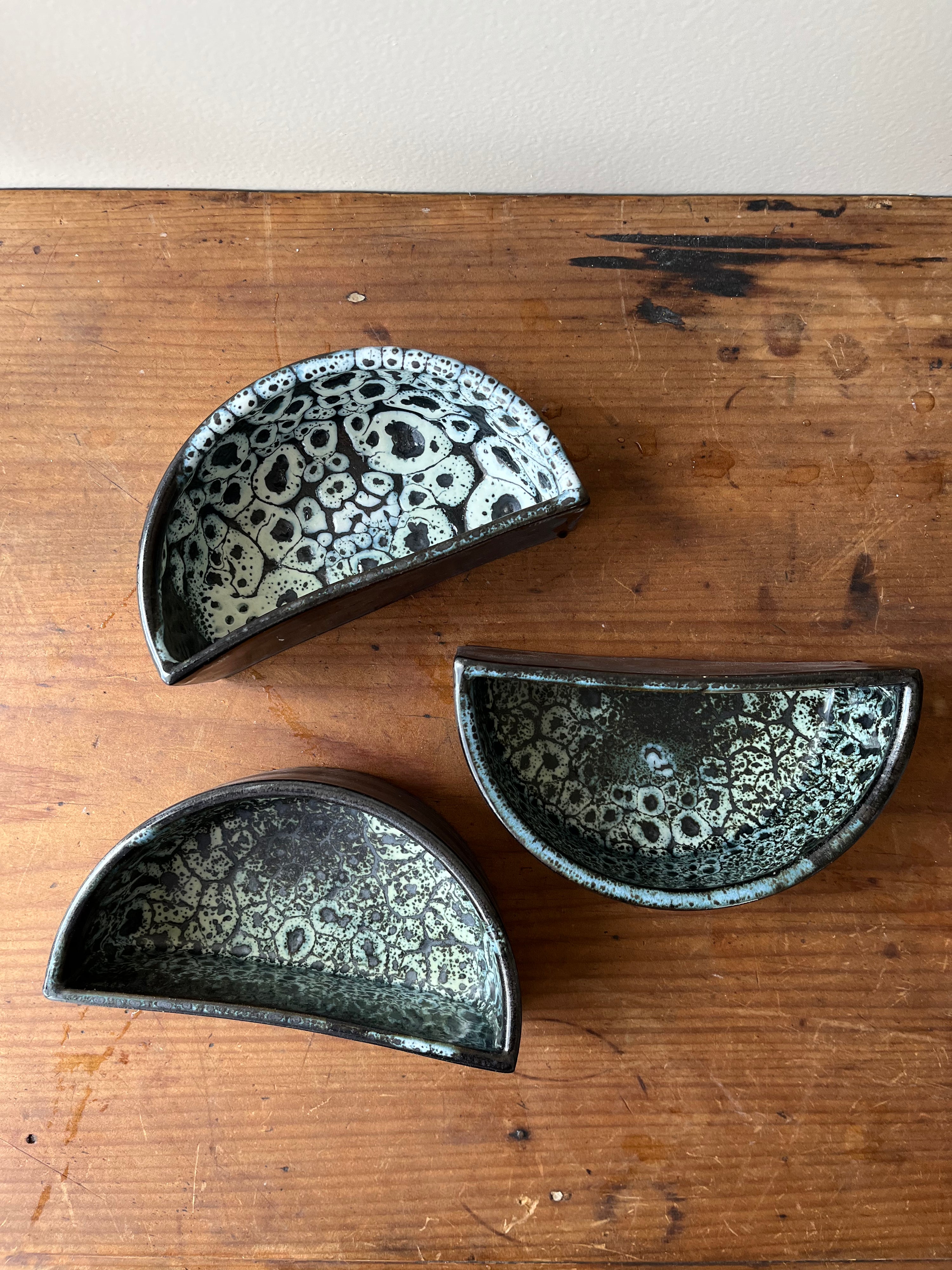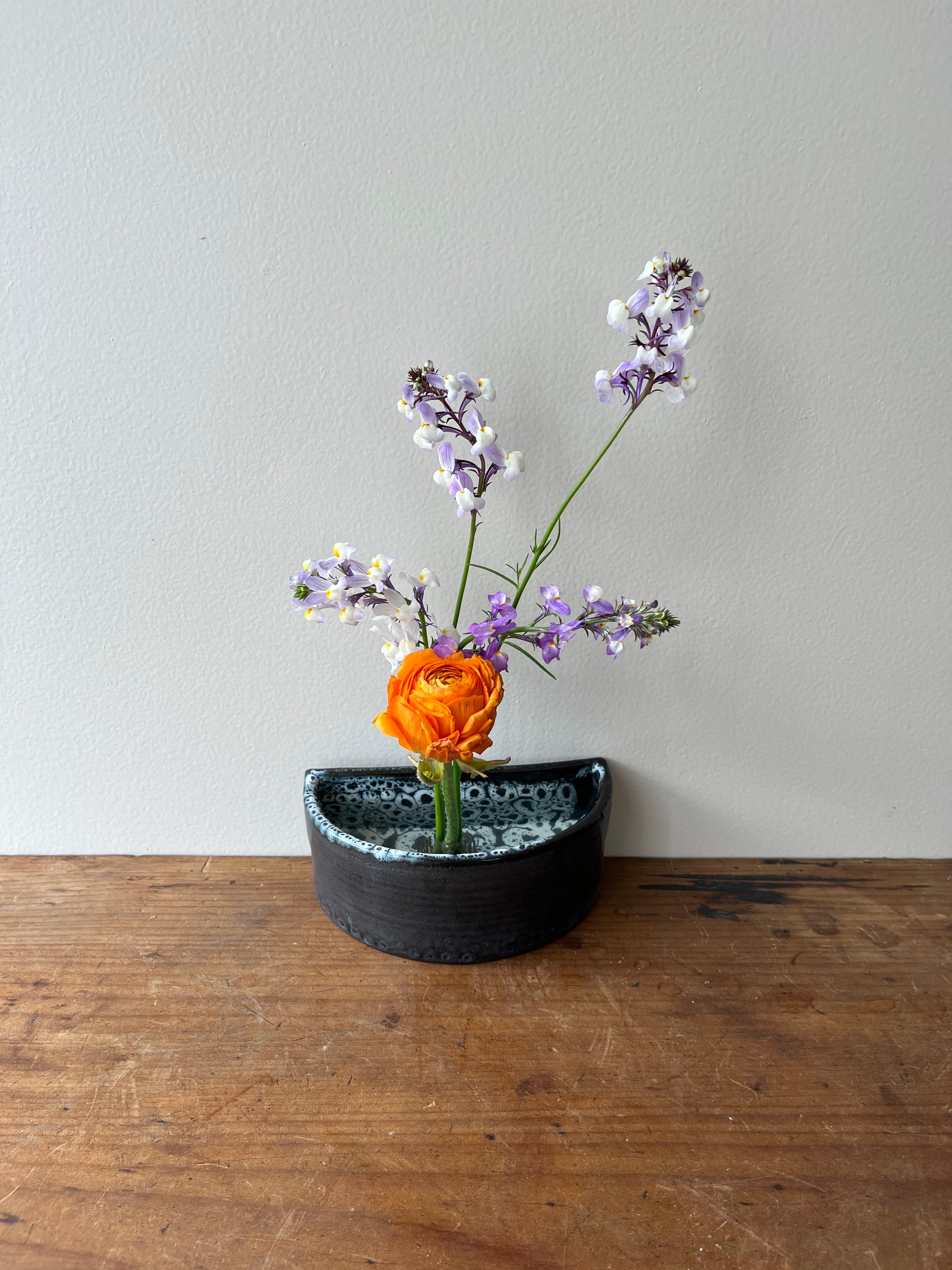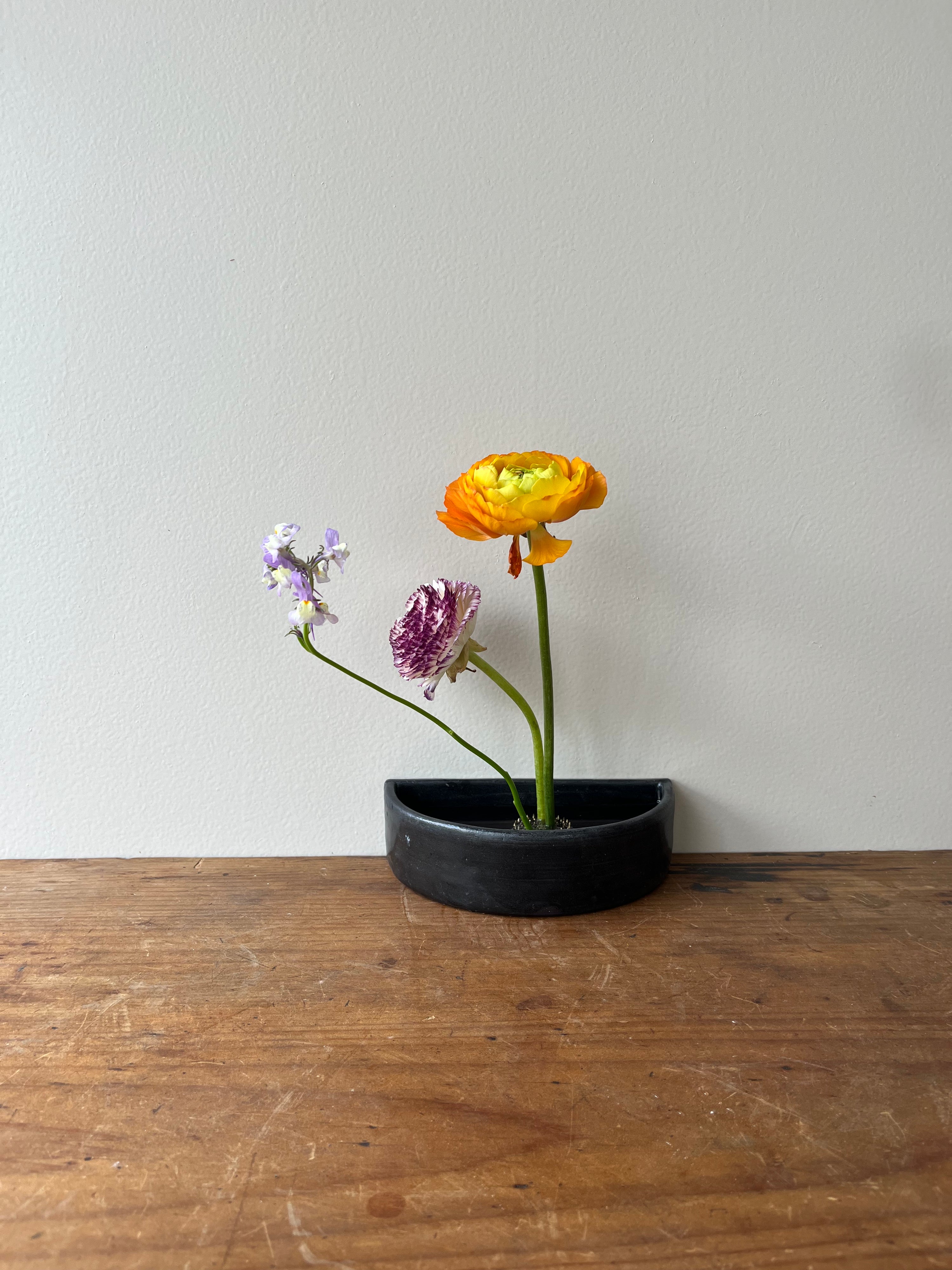 Description
Dimensions
Care Instructions
Each Ikebana half moon dish is made with intention toward functionality and beauty, a traditional Ikebana form, used to create a variety of styles of arrangements.
Inspired by the Japanese art of Ikebana, each piece is designed for use with Ikebana style arrangements. This unique display piece plays the perfect host to your favourite seasonal blooms, when filled with water it casts reflections of its beauty within. Each half moon is sold individually, but collections can be arranged to create more complex arrangements, or full moons where two halves are placed together.

Choose whether an elegant black mirror or hyperchromatic black glaze is your vibe. Can be used as a little jewellery dish or catch-all tray when not hosting floral stems.
Please note, a kenzan is not included with this dish. To purchase individual kenzans, head here. (best fits a size 3.5cm or 5cm). Hyperchromatic glaze varies from one piece to the next, please see group image for reference.
"Thank you kindly for shopping locally and ethically. It's your on-going love of hand-made products that keep artists like myself, doing what I love."
regards,
Kate
Half Moon Ikebana Dish measures approx. 5.5cm tall x 16cm wide.

*Please note as each Asobimasu vessel is made by hand, please allow for a some variance in size, approx +/- 1cm from the listed dimensions. The beauty of the firing and glazing process means each piece will have it's own unique surface finish and colour and may vary slightly from image shown.
Each Asobimasu piece is made by hand, with a custom blend of stoneware clay bodies. These pieces are then twice fired, to high stoneware temperatures. Giving them strengthened durability, making them a piece of fine art, practical for everyday use.

Stoneware is a non-porous type of clay that when high-fired is fully vitrified & holds water. Each range has been tested to ensure it is watertight, with an added layer of liquid quarts on the base as a final finish & seal.

Each of our vases has been created thoughtfully with fine furniture in mind, we sand the bases at each step of the way. Leaving a smooth stone finish that is kind to furniture.

After each use, wash your ceramics with warm soapy water to remove any floral residue, keeping your pieces clean & ready for future floral arrangements.