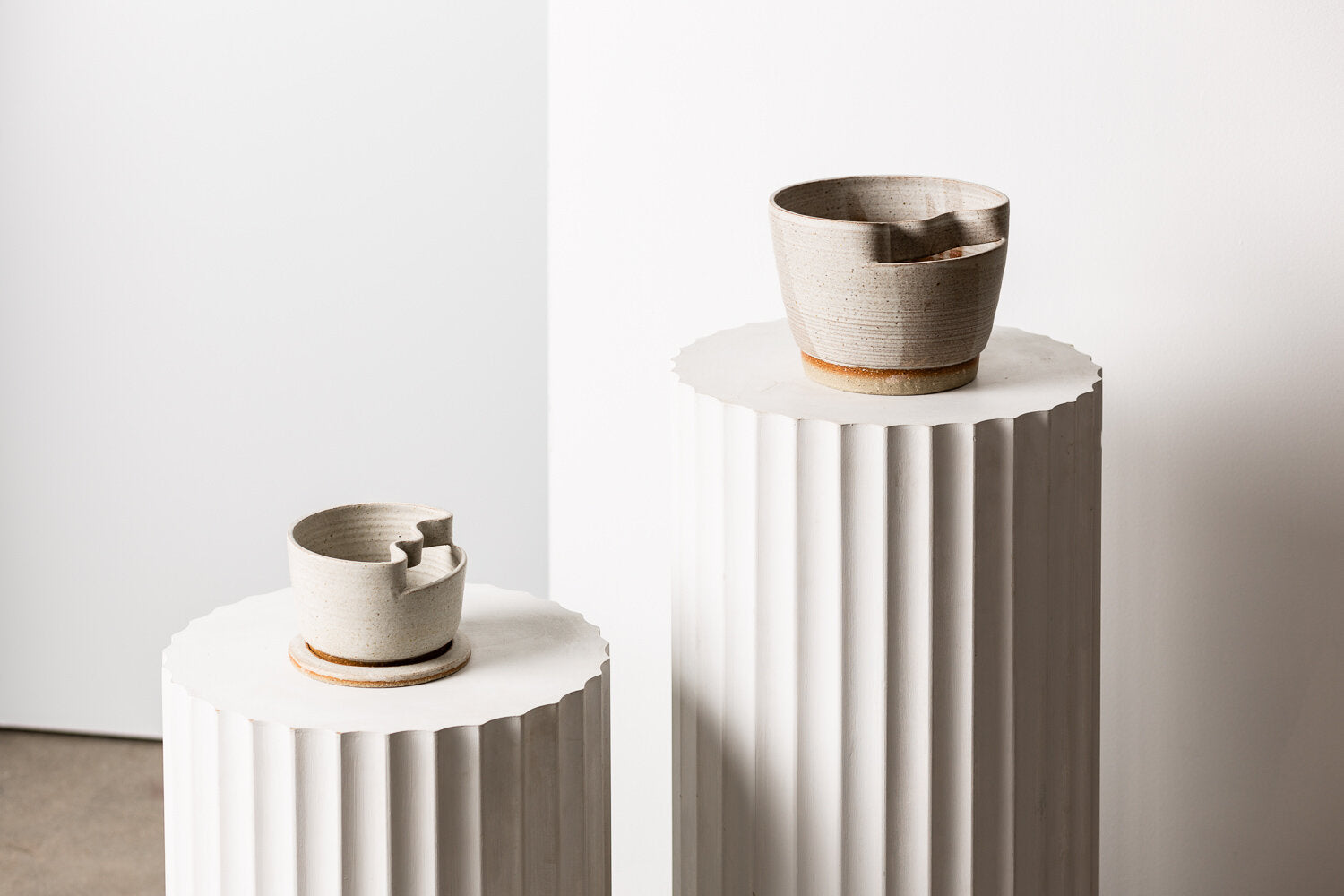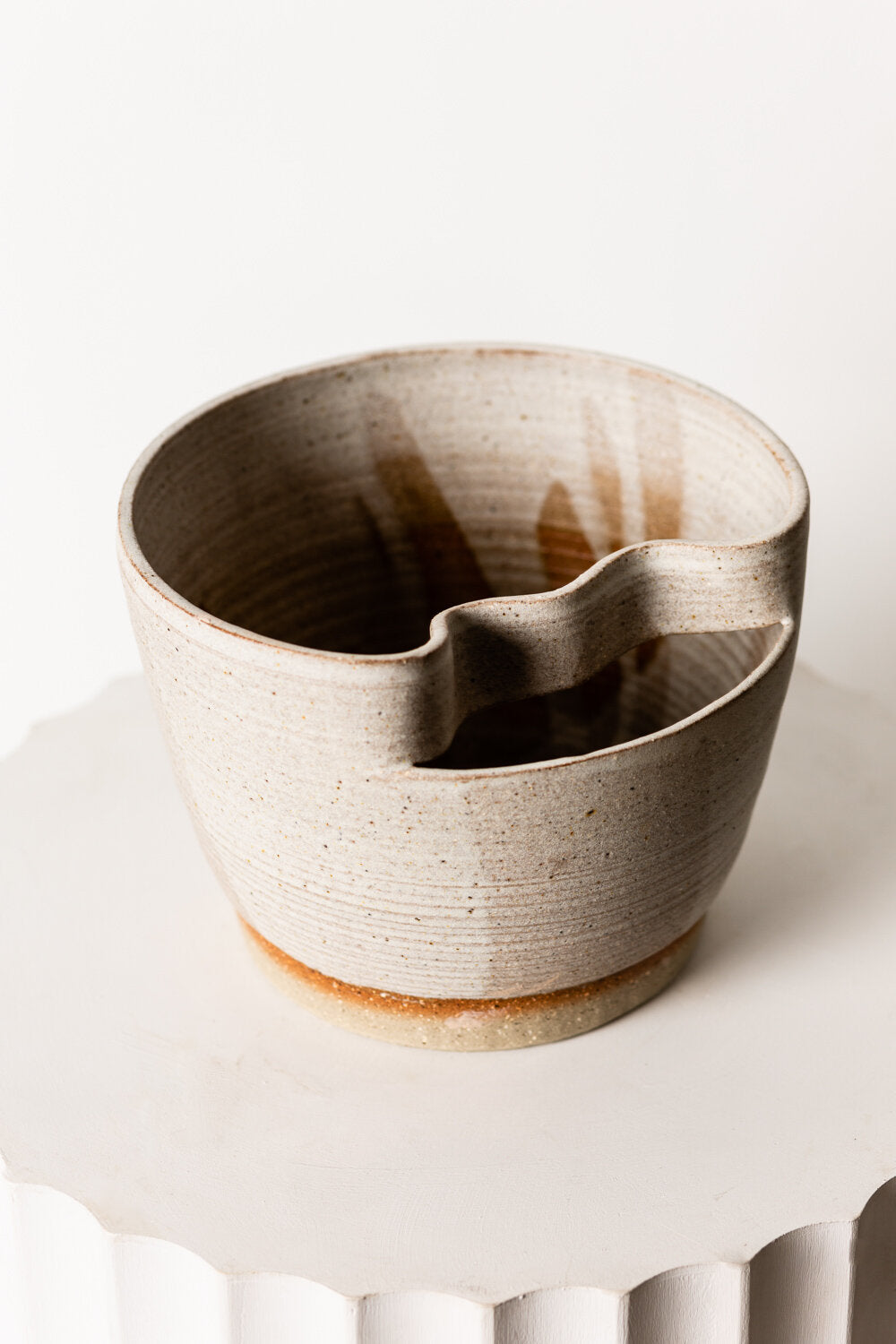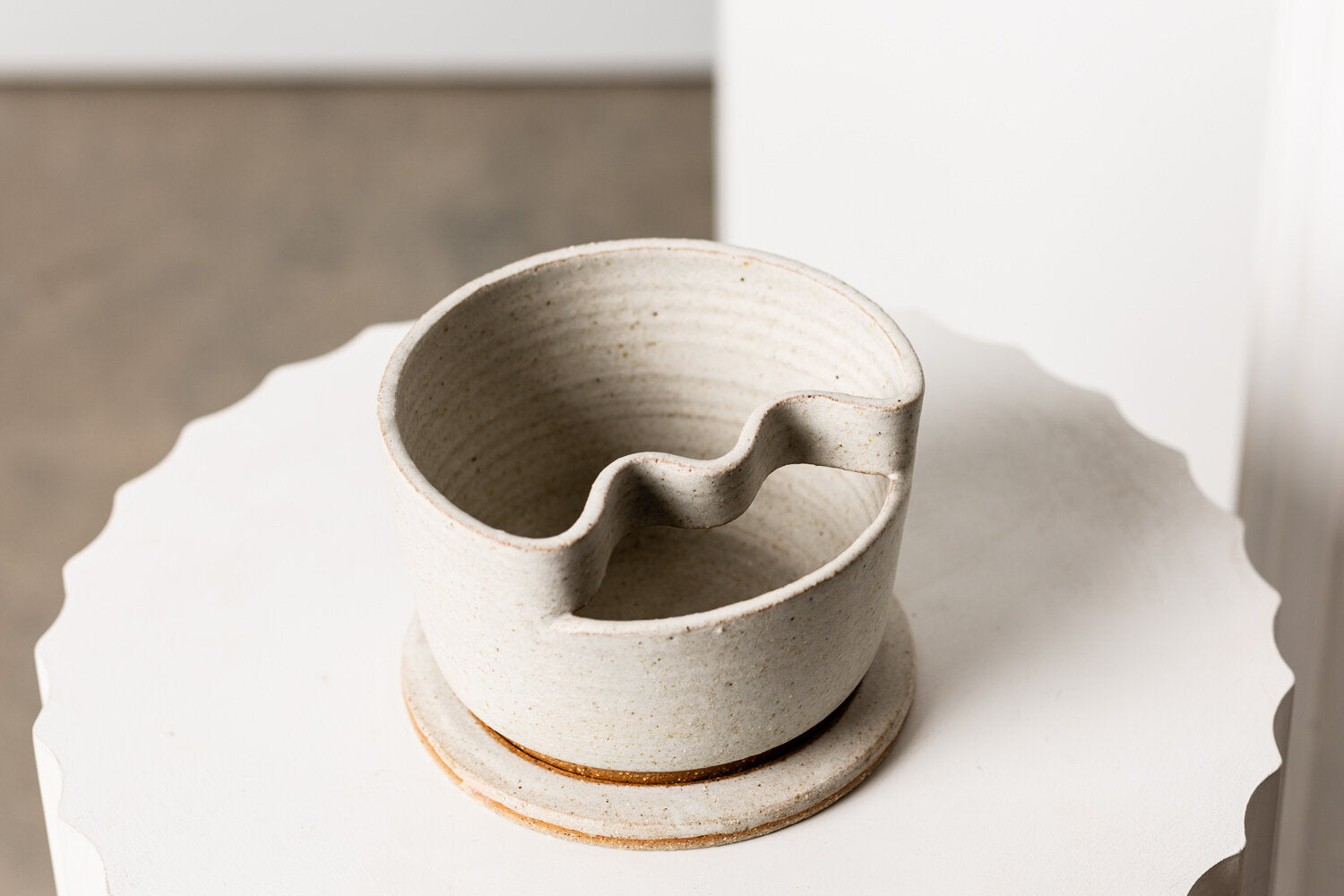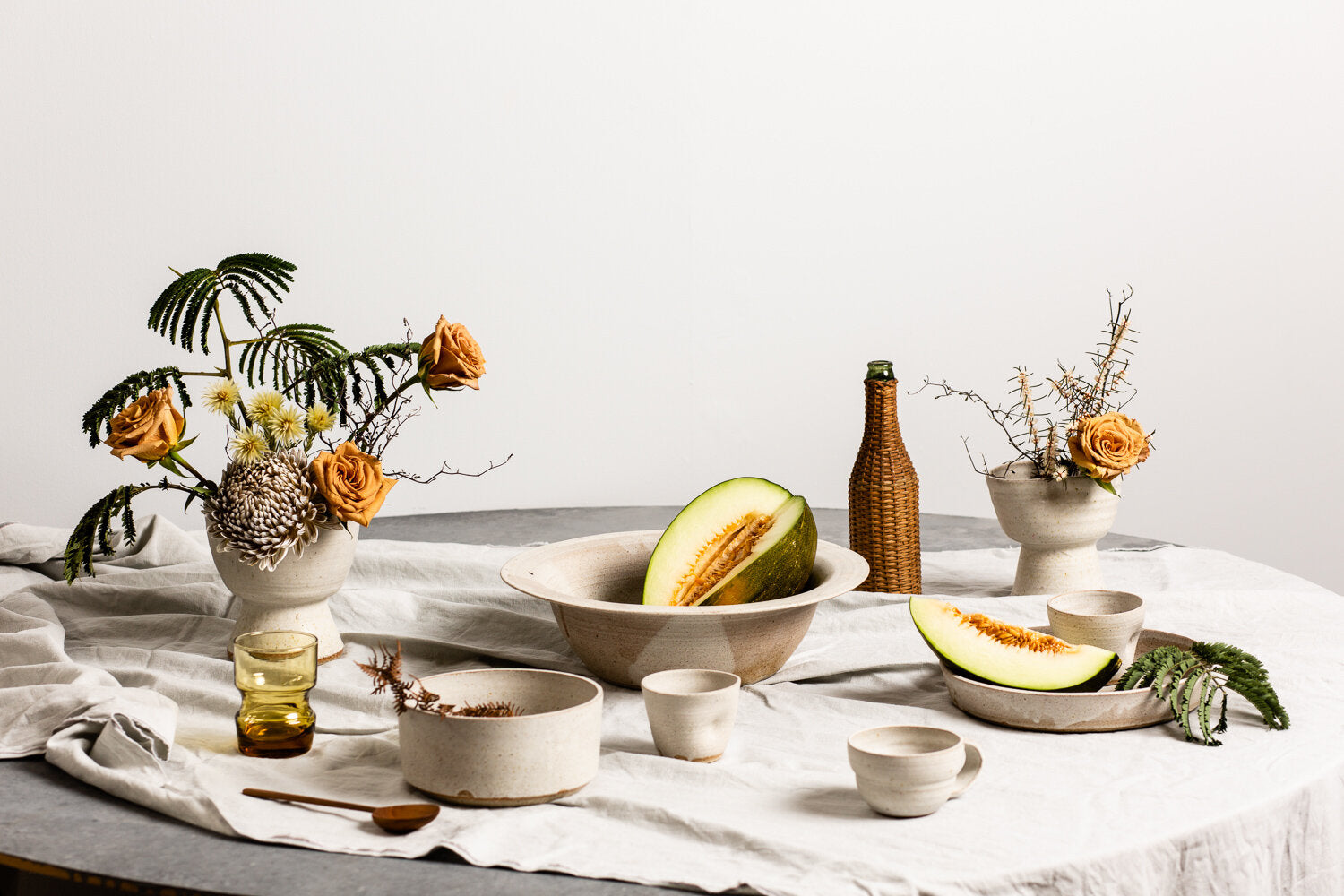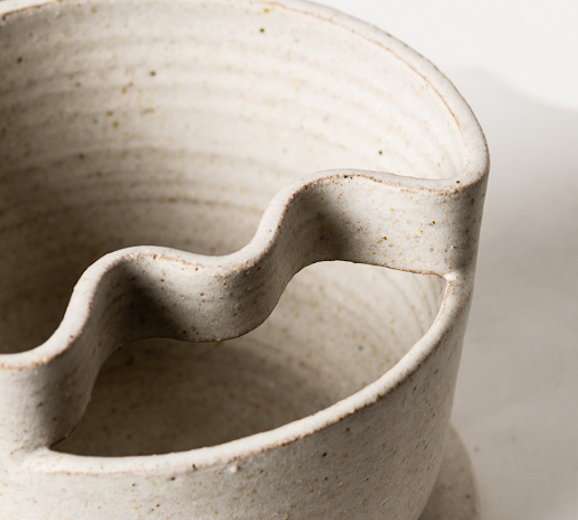 Kaiketsu Planter in White Matte
The Kaiketsu Planter. Industrial walls paired with soft textural surface, its playful form inviting winding plants and dripping leaves. This planter plays with the boundaries of traditional vessels inviting plants to grow amongst its walls and sit amidst its curves. A unique object for any contemporary home.
This product is available in two sizes, small and large, both come with draining hole and matching drip tray.

Stock levels shown are currently available and will be shipped out in approx 1 week. If you need your product earlier, please get in touch with the artist directly.

"Thank you kindly for shopping locally and ethically. It's your on-going love of hand-made products that keep artists like myself, doing what I love."
Regards,
Kate
Specifications

Small: measures approx 11.5cm tall x 15cm across widest point*
Large: measures approx 15cm tall x 19cm across widest point*

*Please note as each Asobimasu vessel is made by hand, please allow for a small variance in size, approx +/-1cm from the listed dimensions. The beauty of the firing and glazing process means each piece will have a unique surface finish and colour. Note this may vary slightly from image shown.
Kaiketsu Planter in White Matte