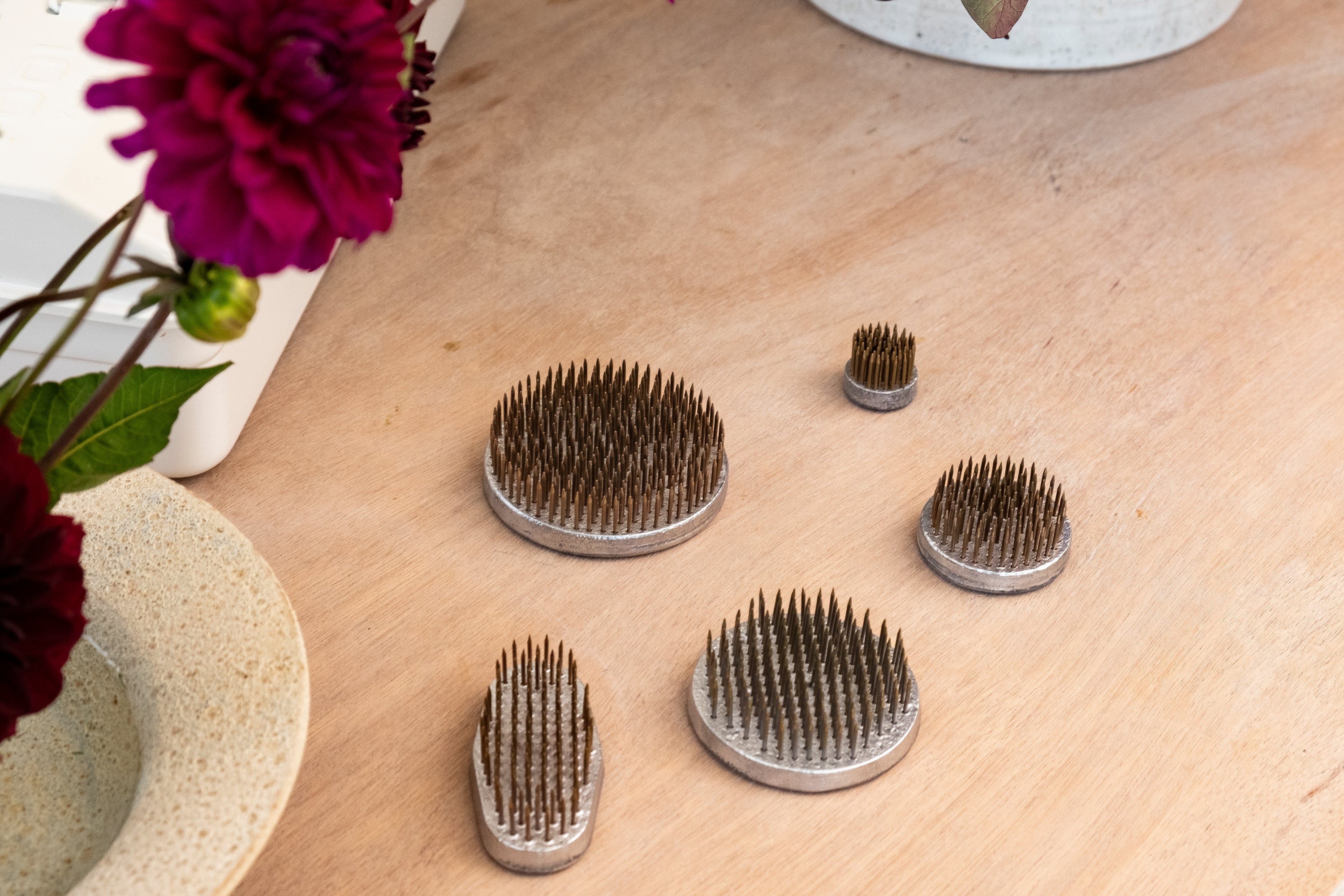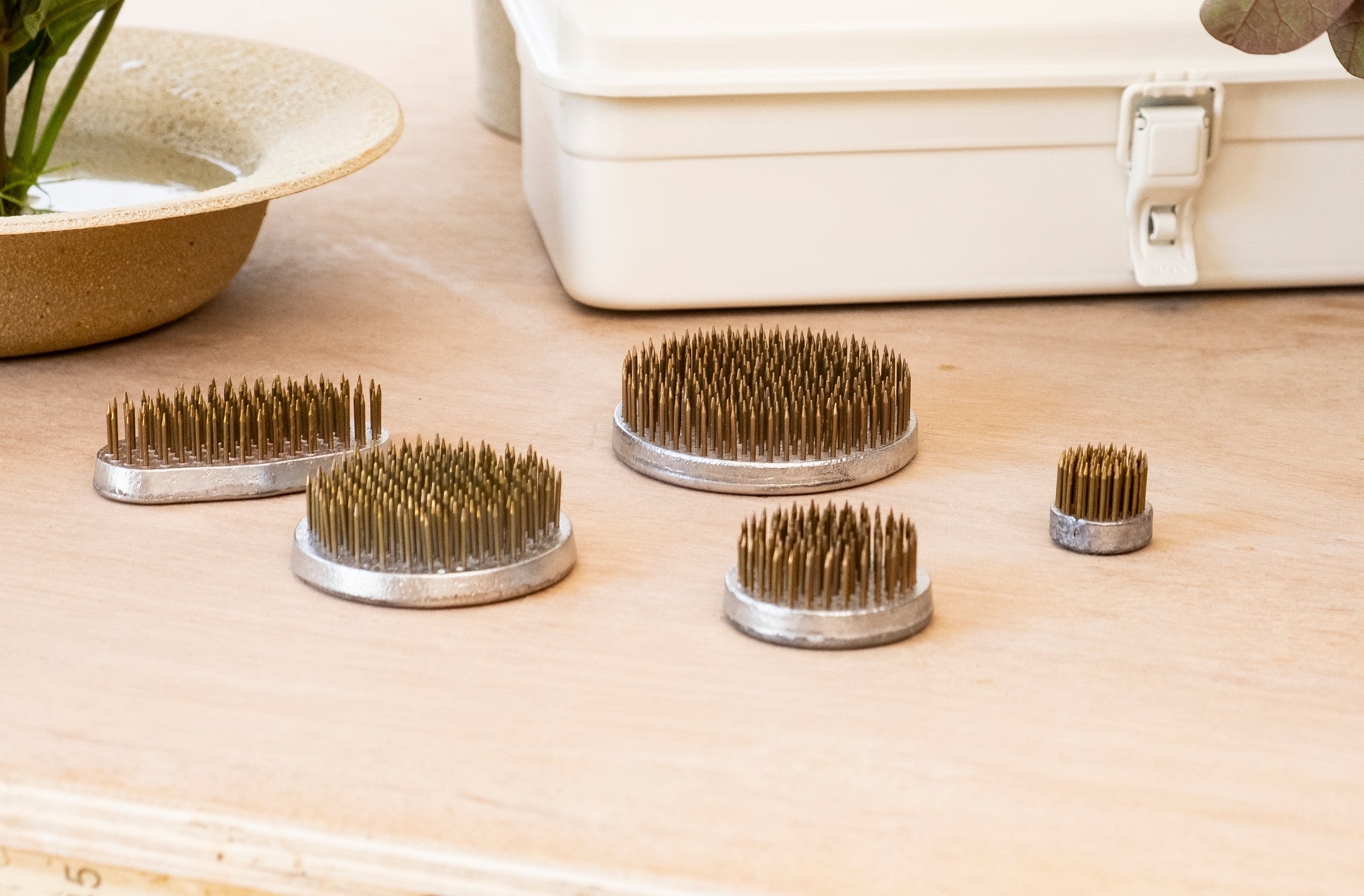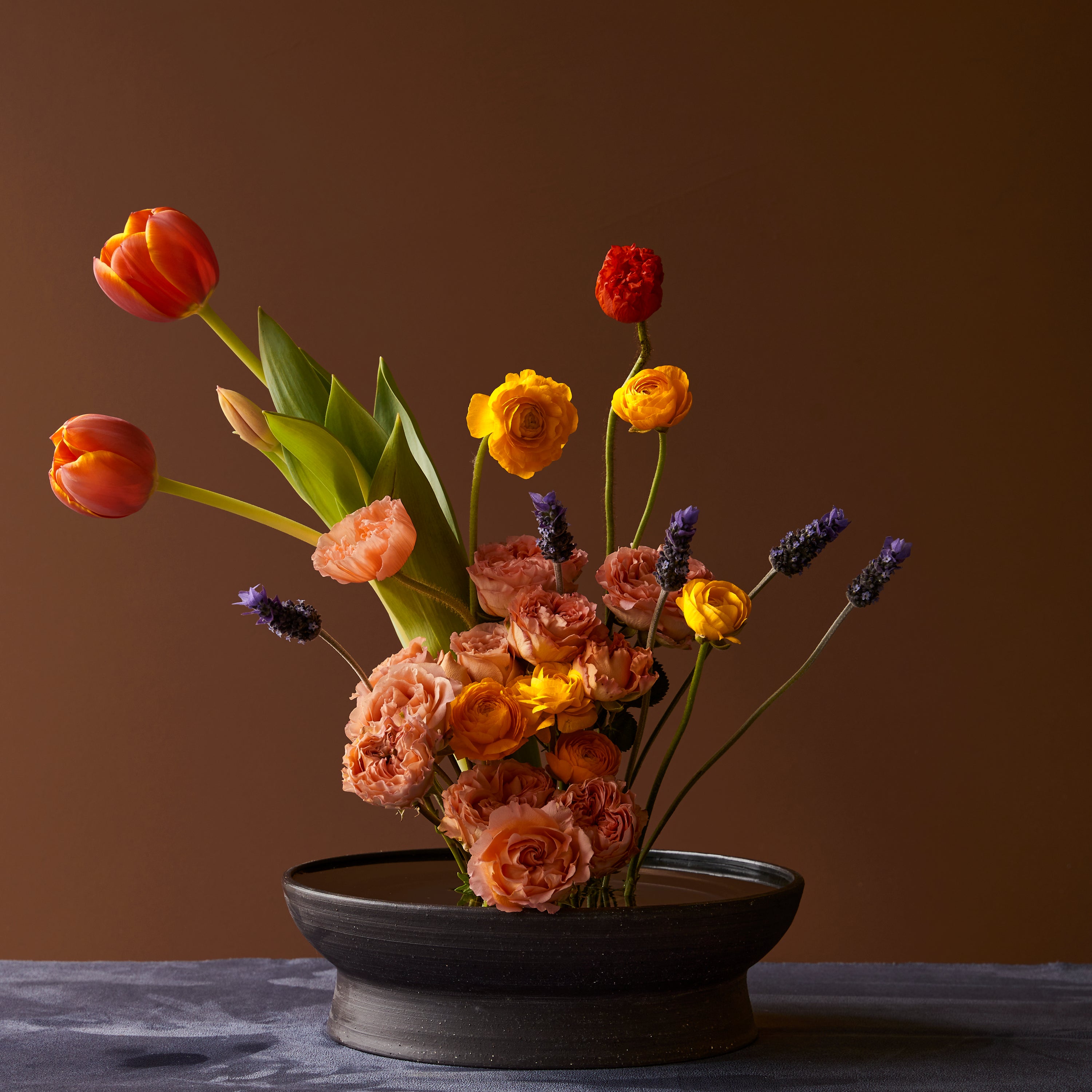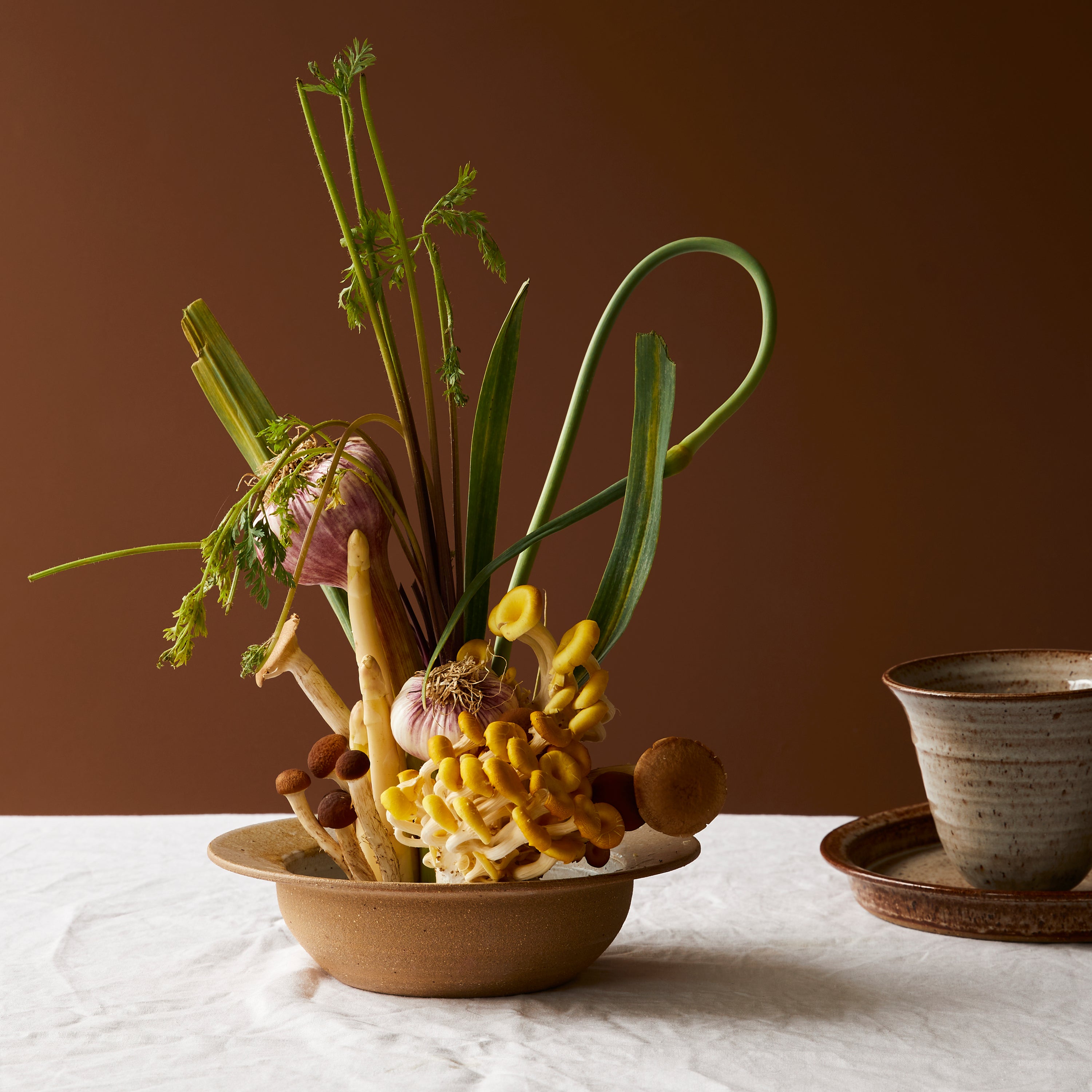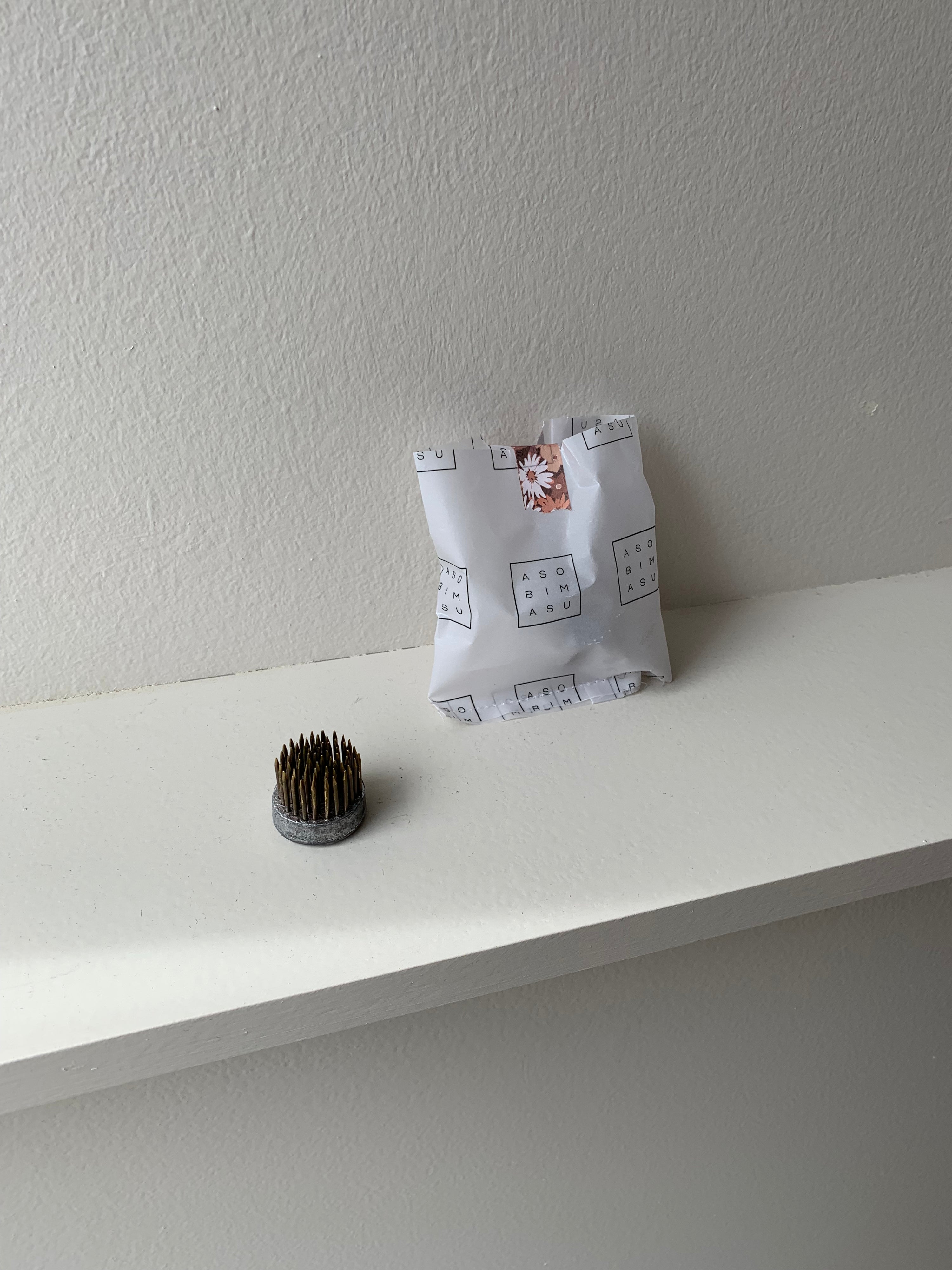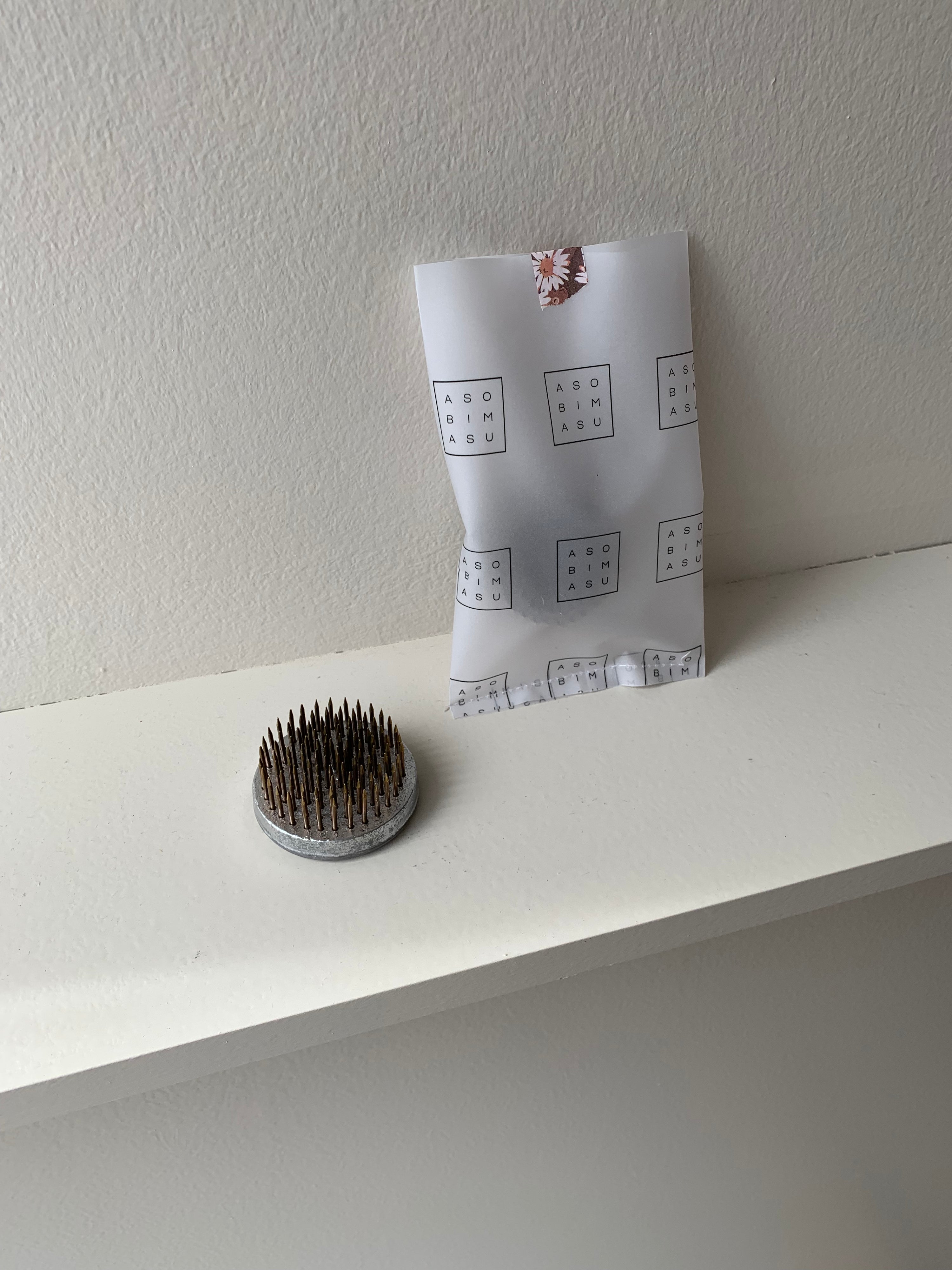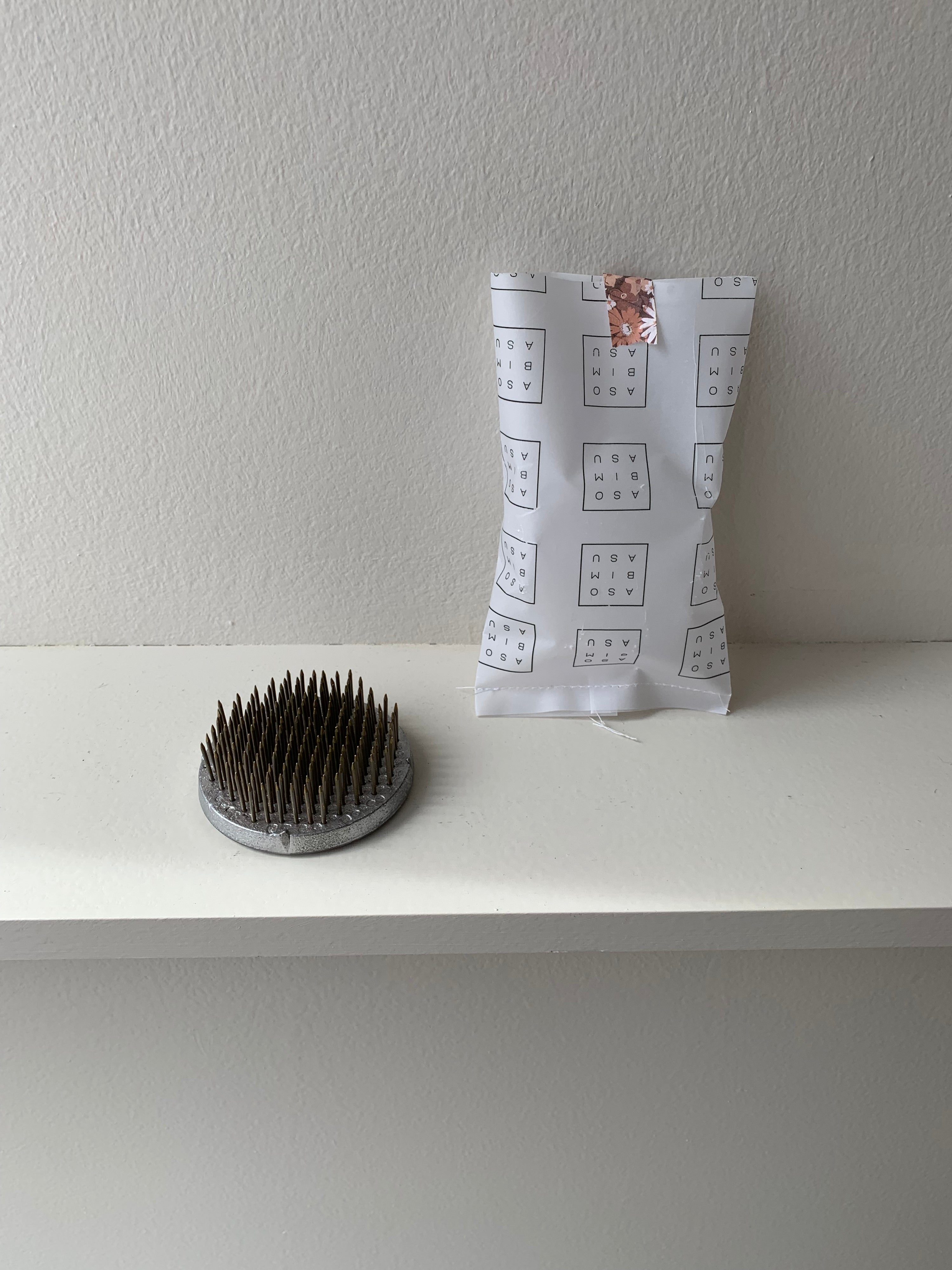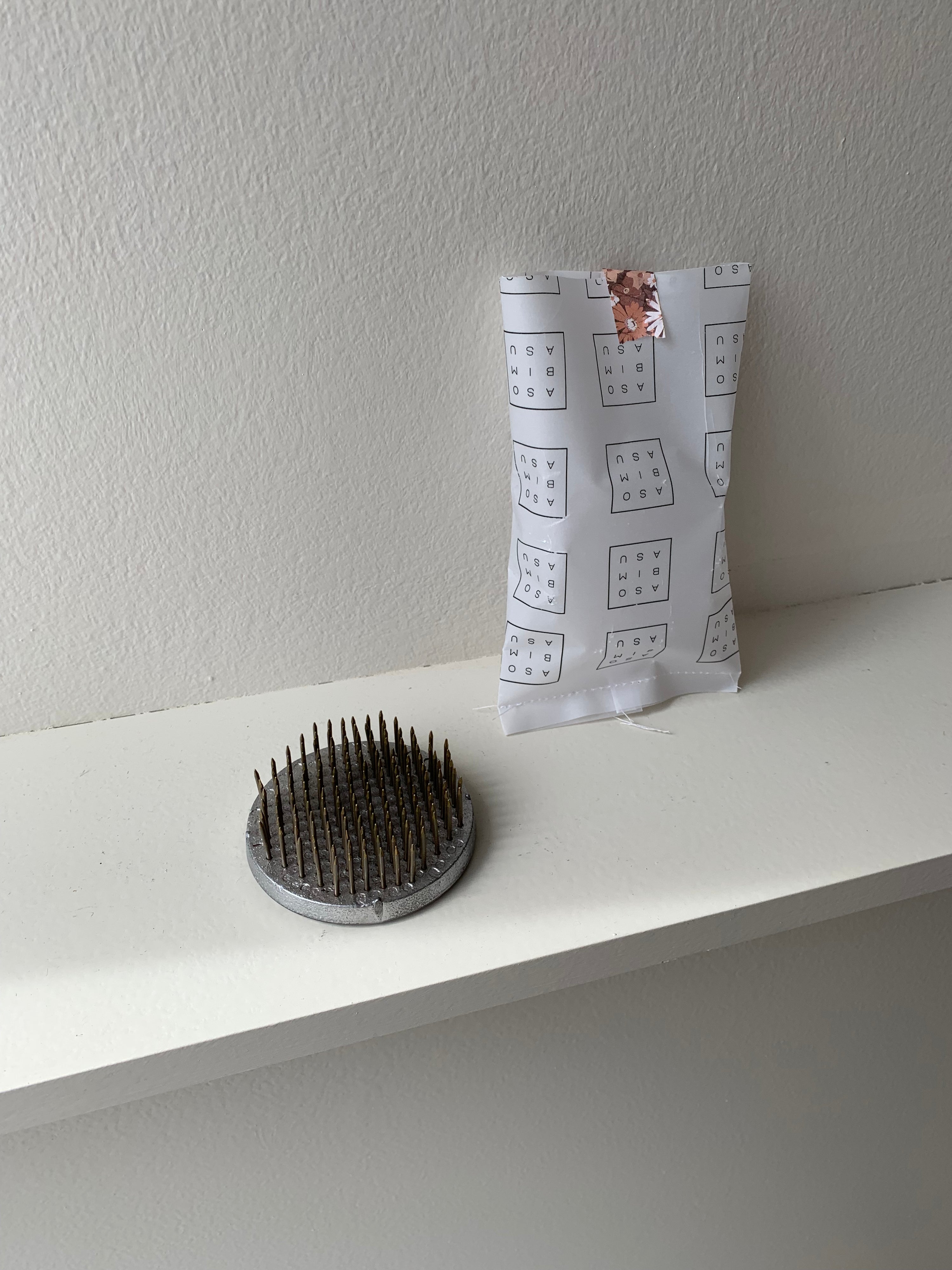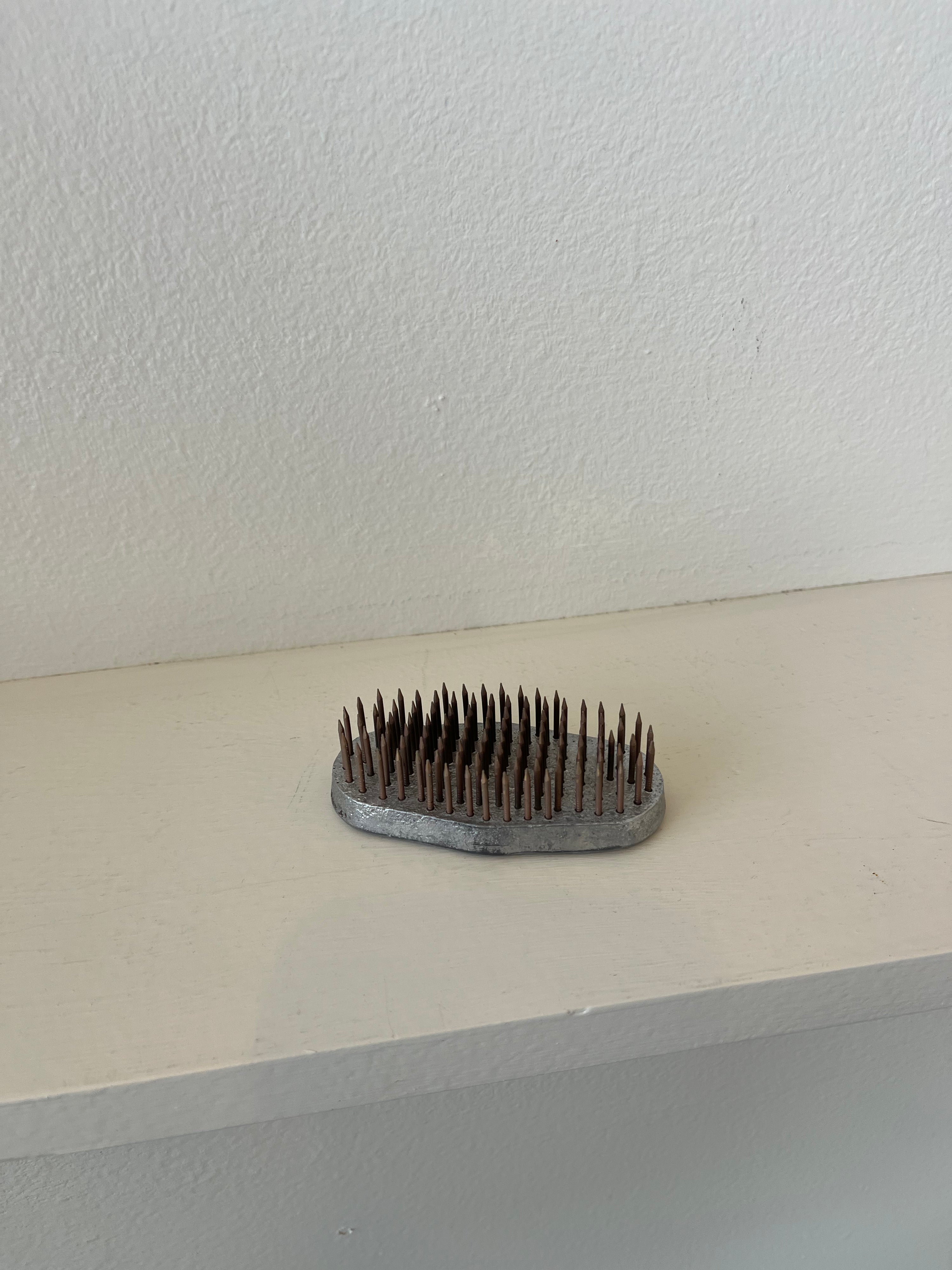 Ikebana Kenzan. 
The trick to fancy floristry. Inspired by the Japanese art of floristry, many Asobimasu vessels lend themselves nicely to the addition of a floral Kenzan or flower frog.

Each Kenzan varies in weight and size, and should be matched carefully with the vessel and planned floral arrangements.

With the small kenzan perfect for small flowers, light stems and smaller minimal arrangements. Whilst the large Kenyans are very heavy and can be used with an abundance of stems for large and explorative creations.

These Kenzans are made in Australia, and are a unique addition to any Ikebana style vessel. Purchase one today & have a little bit of fun with your next floral arrangements.
Ikebana kenzan
Will encourage more adventurous flower arrangements I suspect.